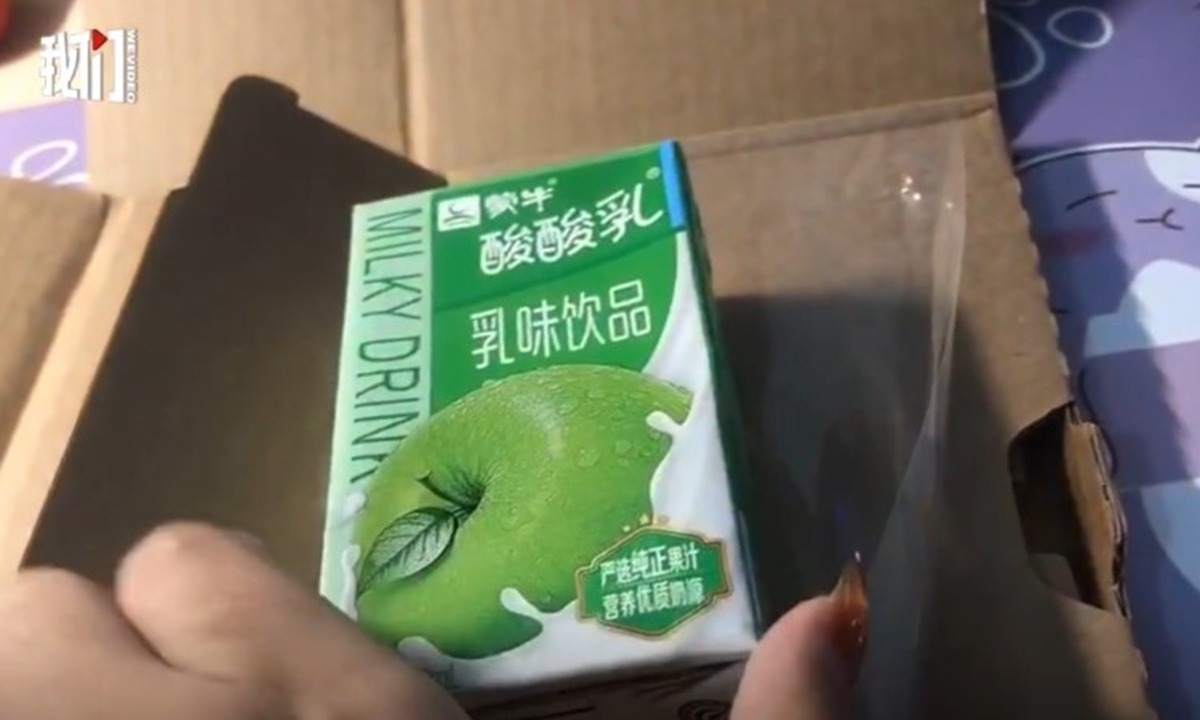 After opening the package, a woman in China found out that her new iPhone 12 Pro Max had been replaced with an apple-flavored yogurt drink. She was very disappointed.
In a video uploaded to Weibo on Friday, a woman named Liu explained that she spent more than $1,500 on Apple's official website to buy a new iPhone. When she later opened the package, someone replaced the contents with food.
Liu did not receive the package directly from the courier, but from a locker in her community.
The local police consider the exchange to be a theft, although no one knows where on the line the conversion took place. Both Apple and Express Mail Service (the company that delivers Liu̵
7;s package) are currently investigating.
EMS customer service staff told Global Times The incident was still under investigation last Friday.She said: "We have appointed a colleague to deal specifically with this issue." According to "Global Times" Apple also made a similar response, saying that the investigation is still ongoing.
Users on Sina Weibo wanted to know who might have committed the theft. The accused were employees of the courier company, Apple warehouse, and even suggested that Liu might have purchased it from an imitation website that imitated Apple.
Apple products, especially the high-value iPhone, are often the target of such theft, but it is usually not personal theft. Recently, five men stole $12,000 worth of Apple products from a Best Buy location in Dover, Delaware in early December. These products appeared to be on display and were caught on security cameras.
Source link