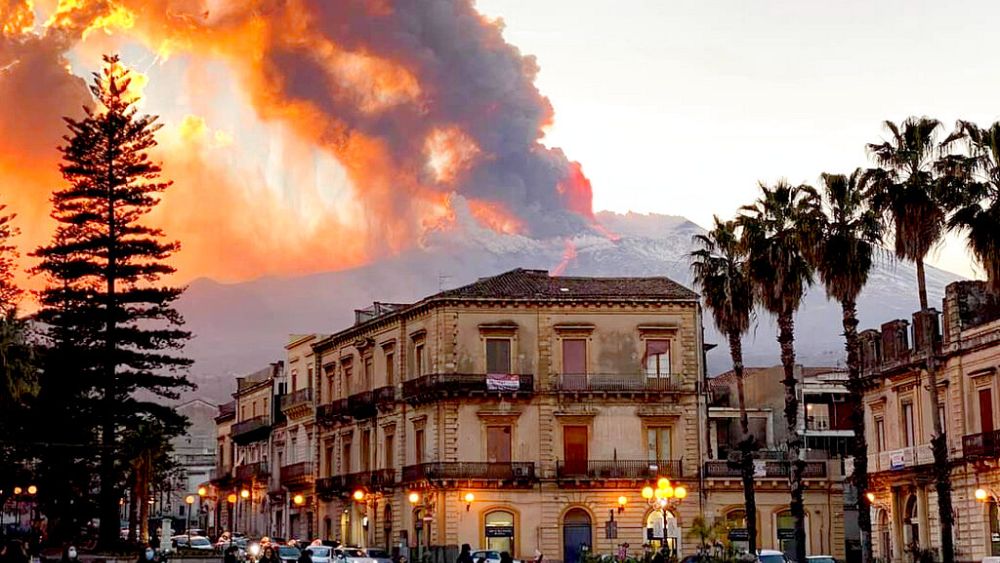 This is the latest shot from Sicily, where Mount Etna has been spewing lava and ashes during its recent eruption.
Europe's most active volcano erupted again on Friday.
The eruption caused the ash to rise several kilometers above the top of the volcano and was blown south by the wind, covering nearby cities.
Source link