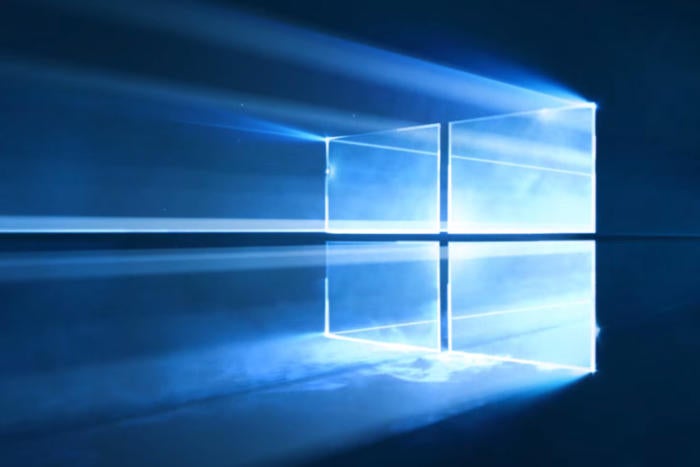 After shipping the April 2018 update for Windows 10, Microsoft is moving to the next version of Windows, Redstone 5, this fall. Key enhancements include several major upgrades: a clipboard version that can cut and paste between PCs, set improvements, dark themes, an improved editor, and more.
Microsoft has released the new features as part of Insider Preview Build 17666 , which is introduced today for the Fast Ring of Windows 10 insider machines. (The two different insider tracks, Fast and Skip Ahead, get the same build.)
Cloud Clipboard
A year ago, there were many, though cumbersome, ways to move a file from one PC to another: Mail, chat, save in the cloud, a USB stick and so on. Now, Windows stores text and files in the cloud, so you can cut from one device and paste it into another (for which you're logged in).
This new clipboard feature, informally called "Cloud Clipboard", requires a Microsoft account and your permission to save the data in Microsoft. There is also a limit: you can only cut and paste text of less than 1
00 KB in size. That is not much. But for a URL or text snippet, Cloud Clipboard is actually easier to use than the near-share feature in the April 2018 update, though it's a bit more limited.
Cut and Paste adds a new twist: Microsoft stores a history of your pastes. When you type Win + V, the new clipboard history is displayed, allowing you to pin frequently inserted objects. Note that Clipboard History also rotates on PCs when you enable it.
Sets and Edge
One of the things that Microsoft talked about in Build was a possible change in the behavior of sets. Currently, typing Alt + Tab switches between the apps within groups. However, within Set's UI UI, everything-a webpage, an app, a document-has its own tab. After flipping back and forth between a specific Word document and a specific Outlook email, it looks a bit weird, a dozen edge tabs under a common icon to hide.
If you agree, you'll be pleased to know that each Edge Tab has the same weight as an Office document, Mail, Outlook, or other apps. You can use Alt + Tab between the Edge tabs in other words. It's optional, so if you like the old way, you can stick to it.
With the new build, Sets also includes some edge-like abilities. Individual group tabs can be silenced, such as Edge, and you can choose to open new windows in the Sets tab or in traditional windows.
Fluent Design, Microsoft's new design element, also appears.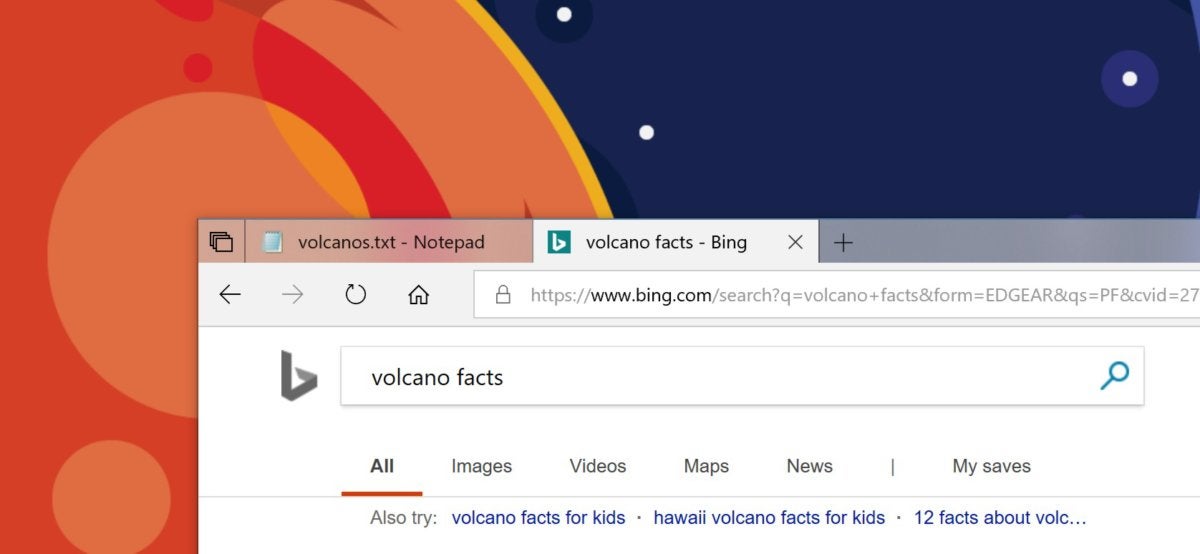 Preview of the search becomes smarter
You may have noticed that the Cortana search box lets you search for both apps and documents. With the new build, you can search for an app like PowerPoint, and Windows will also show you related PowerPoint documents.

In certain cases, the search for the app will work. A submenu will trigger with additional options, eg. For example, opening a URL or a file in your browser. Microsoft says the search window is now widening to show a wider range of content
Notepad adds line breaks of all stripes
Remember the cheers that accompanied the build keynote announcement that Notepad will soon be running Linux Would include line breaks? Developers can cheer again as these newlines have come. But it's not just Linux: Macintosh line endings (CR) have also been added.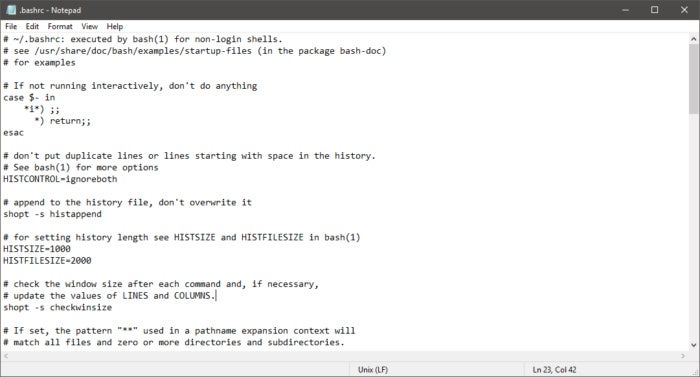 Notepad is also searchable through Bing. All you have to do is mark a word or phrase and right-click. Sets opens a new tab search page.
Further improvements
Two minor enhancements have been added to create 17666: the ability to group apps in a Start menu folder and name
… as well as a popular request, a dark theme for File Explorer.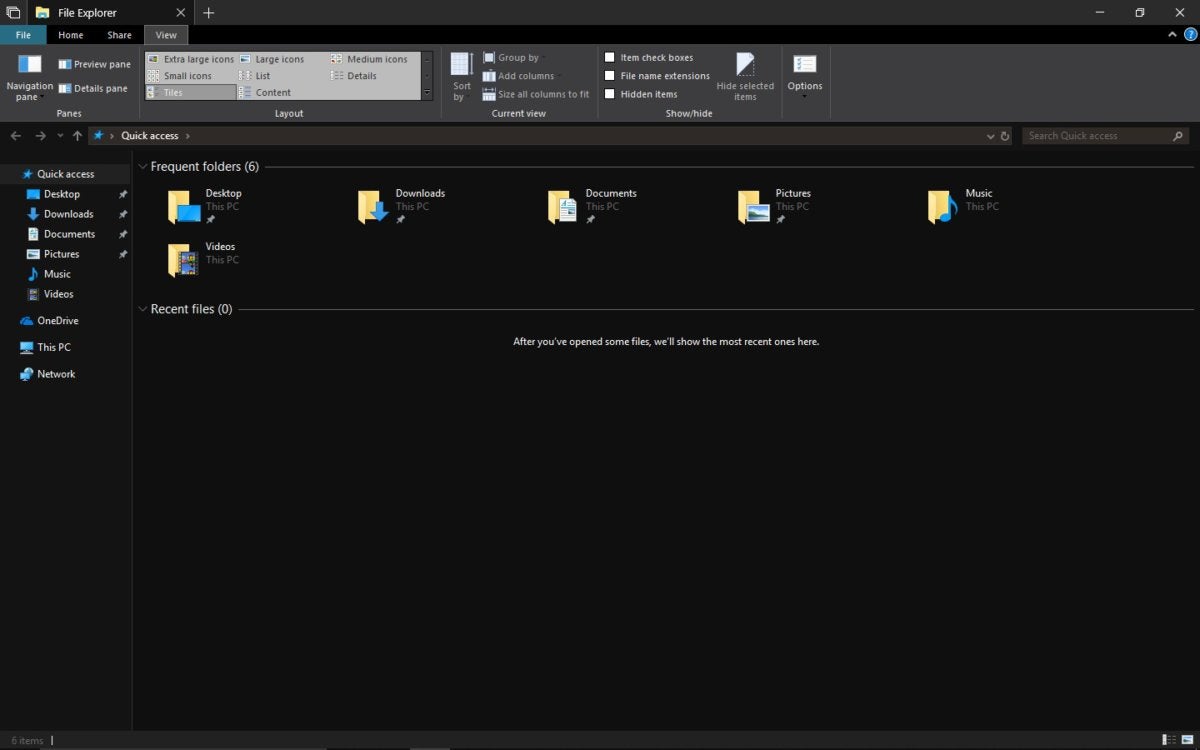 To comment on this article and find more PCWorld content, visit our Facebook page or our
Twitter
feed.