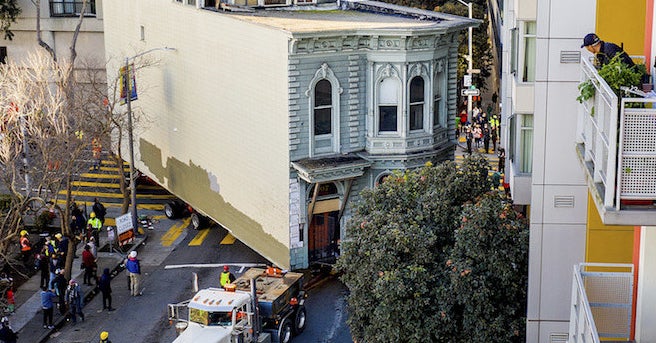 A 139-year-old Victorian house was moved to a new house on the streets of San Francisco.
This 5,170-square-foot house is called the "House of the Englishman" and moved from its original address at 807 Franklin Street to 635 Fulton Street, a few steps away.
The move turned into a military parade. The charming onlookers came out, watched the truck slowly, and carefully moved the historic house through the streets of the city.
"This is my most exciting moment in ten years. What if it collapses?" Camilla Blomqvist, an audience member, told the San Francisco Chronicle.
According to Hoodline, the house is owned by San Francisco resident Tim Brown, who bought the house in 201
3 and plans to repair it after it falls into disrepair. SF Gate reported that this house and the old mortal house that will now be located next to it will be merged into a 17-unit apartment building, and a 47-unit apartment building will be built on the site where it was previously sitting. .
Source link