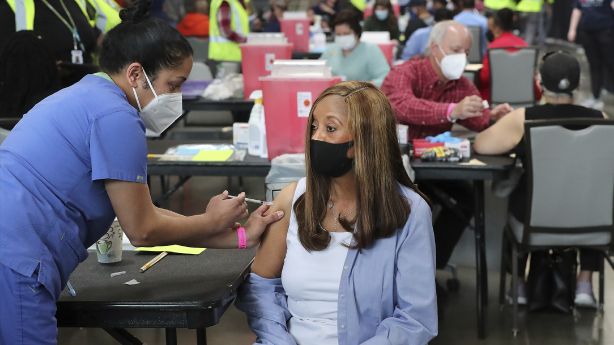 Salt Lake City-According to data from the Utah Department of Health, the number of COVID-19 cases in Utah increased by 447 on Saturday, with one reported death and another 31,000 vaccinations.
According to data from the health department, the current rolling number of positive cases for 7 consecutive days per day is 406. Now, the daily positive test rate in this time period reported by the "people-oriented" method is 6.8%. Now, the average positive test rate for 7 days per day calculated using the "test over test" method is 3.4%.
State data show that there are currently 132 COVID-19 patients hospitalized in Utah, including 44 intensive care patients. According to data from the Department of Health, as of Saturday, approximately 65.4% of all intensive care unit beds in Utah were occupied, including approximately 69.3% of ICU beds in the state's 1
6 referral hospitals. Currently, approximately 52.8% of non-ICU hospital beds in Utah are occupied.
The state received 1,481,363 vaccine doses, up from 1,450,263 doses last Friday.
The single death reported on Saturday was a 65-84-year-old man in Utah County. He died in the hospital.
Last Saturday's total was 386,997 confirmed cases in Utah, with a total of 15,593 hospitalizations and 2,132 deaths due to the disease.
X
More stories you might be interested in
Source link