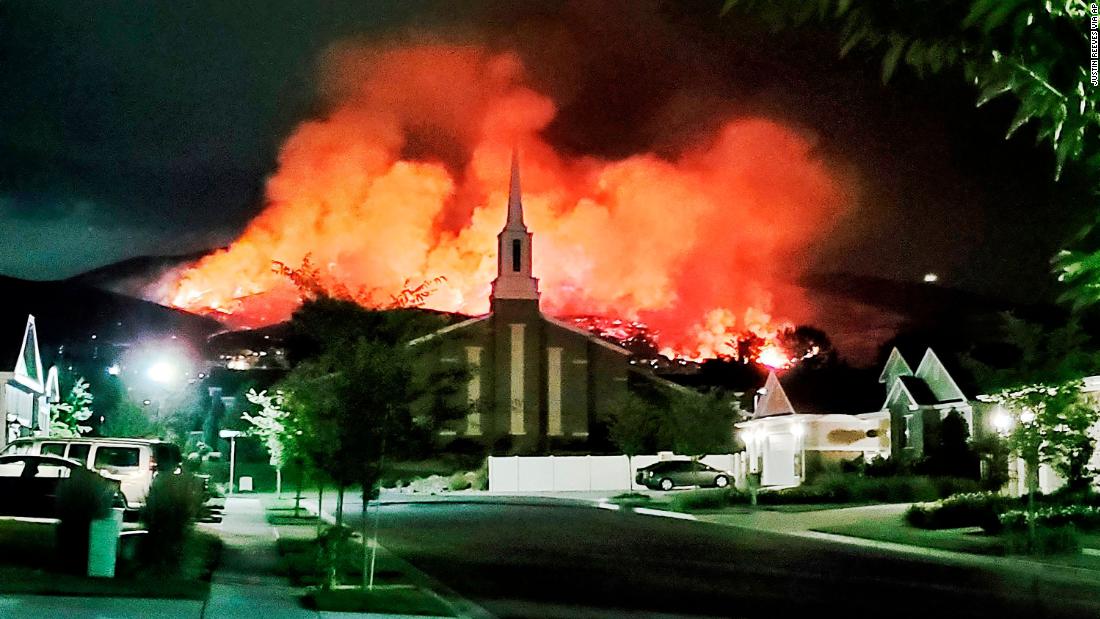 Fire officials said the Traverse fire was burning in the Traverse Mountain area near Lehi.
The strong winds quickly spread the flame to 150-200 acres.
The Utah Fire Information Bureau said about 30 houses have been evacuated and evacuation orders are expanding. The evacuation center was opened to accommodate people forced to leave their homes.
Firefighters said that firefighters are planning to introduce heavy equipment so that they can start building curb lines.
Officials say a suspect related to fireworks that set wildfires is cooperating with law enforcement.
Fire officials pointed out on Twitter that fireworks are prohibited in Utah except during certain hours (including July 4th and New Year̵
7;s Eve).