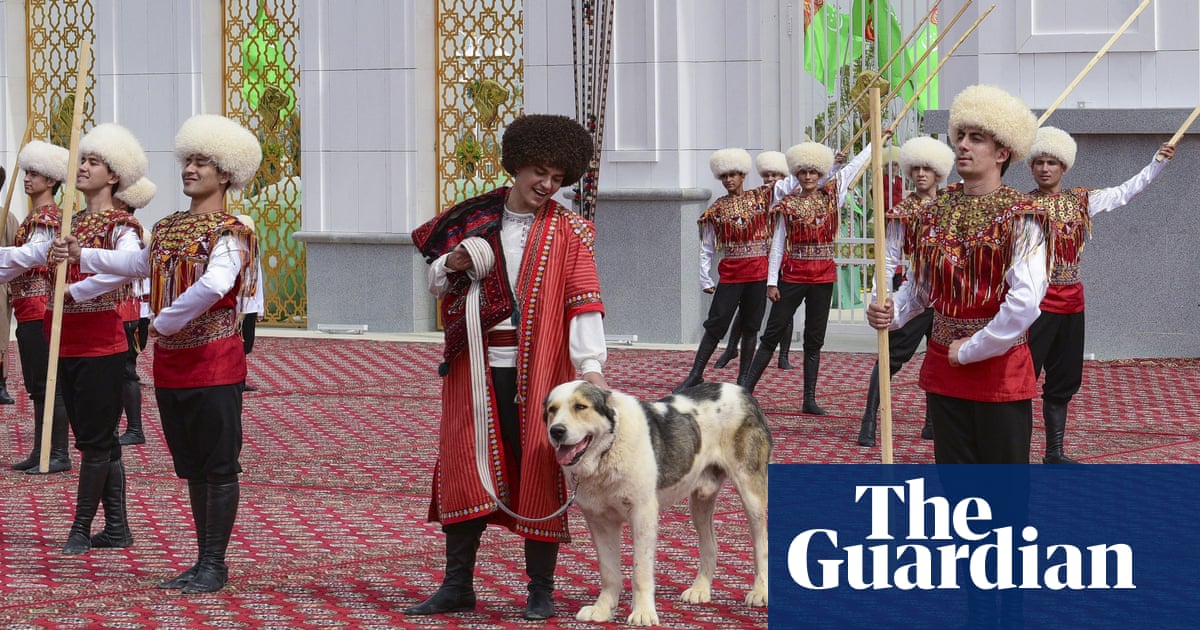 Turkmenistan ushered in a new holiday on Sunday, dedicated to celebrating its national (very large) Alaba dog breed, whose long-term leader has erected a gilded monument and wrote odes to the breed.
The new festival is held on the same day as the festival celebrating the Akhal-Teke horse breed, and Turkmenistan also regards it as part of its national heritage.
The competition on Arabai Day includes a competition to find the best large shepherd. Kurbanguly Berdymukhamedov (Kurbanguly Berdymukhamedov), who has managed 6 million desert countries since 2007, won the highest award for border guard dogs for bravery. He has also written a 272-page book about this species, which is one of more than 50 titles written by the president.
In 2017, he gifted an Alabai puppy to Russian President Vladimir Putin (Vladimir Putin).
The President's son, Deputy Prime Minister Serdar Berdymukhamedov (Serdar Berdymukhamedov) presented the award, which included a medal for the dog and a car for the waiter.
The authorities also organized a competition against the Akhal-Teke thoroughbred horse, which is known for its elegant figure and metallic luster.
In the former Soviet Republic bordering Afghanistan, dogs and horses are a source of national pride, and many traditional herders use dogs and horses extensively.
Last year, the government erected a six-meter-high gilded Alabaí statue on the busy traffic circle of Ashgabat, the capital. At another street junction, there is a statue with the golden-painted President Berdi Mohammed sitting on horseback.
Source link