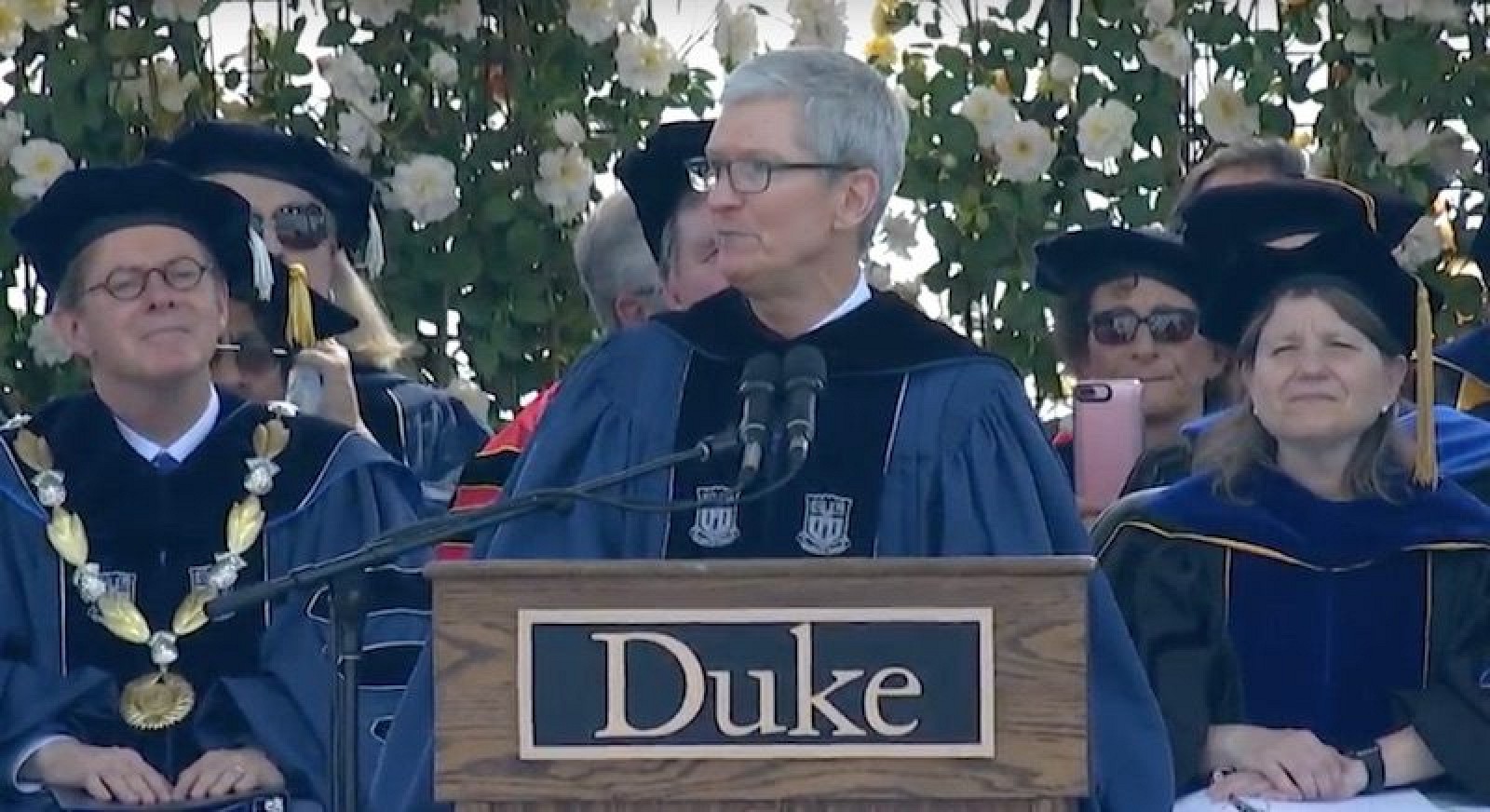 Apple CEO Tim Cook today held the inaugural 2018 speech at his Alma Mater Duke University in Durham, North Carolina.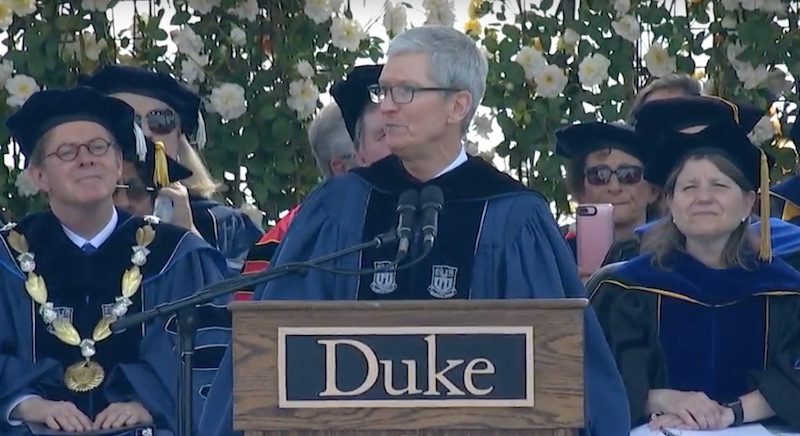 Cook challenged students to "think differently" instead of accepting the status quo and leaving the world better than they found it, following in the footsteps of leaders such as Steve Jobs, Robert F. Kennedy and Martin Luther King Jr followed He also reflected Apple's commitment to the environment and privacy.
An excerpt from his speech:
The speed with which progress is possible has accelerated dramatically. With technology, every human being has the tools, the potential, and the reach to build a better world. This is the best time in history to be alive. Whatever you do with your life, wherever your passion leads you, I urge you to take the power that you have received and use it forever. Strive to leave this world better than you found it.

I did not always see life as clear as it is today. But I've learned that life's biggest challenge is knowing when to break with conventional wisdom. Do not just accept the world that you will inherit today. Do not just accept the status quo. No major challenge has ever been resolved, and no lasting improvement has been achieved unless people dare to try something different. Dare to think differently.

I was fortunate to learn from someone who deeply believed that ̵

1; someone who knew that changing the world begins with following a vision, not a path. He was my friend and mentor, Steve Jobs.

Steve's vision was that great ideas stem from a restless refusal to accept things as they are, and these principles guide us today at Apple. We reject the idea that global warming is inevitable – that's why we use 100% renewable energy from Apple. We reject the apology that exploiting technology means the right to privacy. So we choose a different path: We collect as little of your data as possible and are considerate and respectful when in our care.
Cook's inaugural speech was similar to the one he has held in recent years at a number of other universities. among others, his bachelor's degree in 2010 from the University of Washington, at George Washington University and last year at the Massachusetts Institute of Technology.
Cook graduated from the Duke Fuqua School of Business in 1988 and is a member of the University Board of Trustees