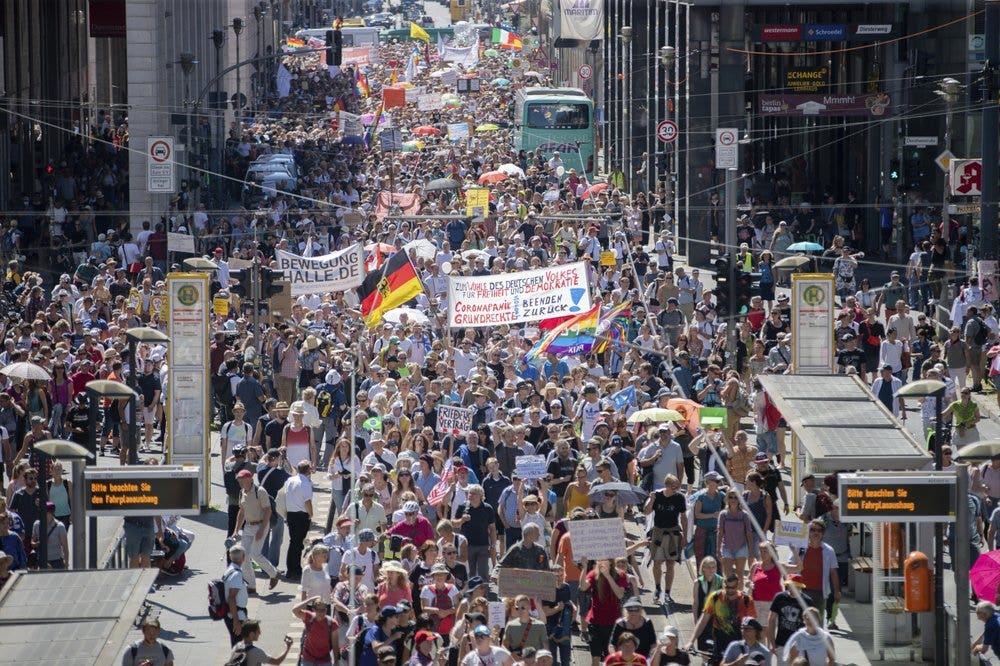 Thousands of people gathered in Berlin last Saturday to protest the coronavirus restrictions as the authorities expressed concern about the rise of new infections.
MATT SCHLAPP emphasizes the "politicized" view of the coronavirus pandemic
After several weeks of planning, a demonstration called "The End of the Pandemic-Freedom Day" attracted people from all over Germany. The police used loudspeakers to ask participants to observe safety precautions, including staying away from social places and wearing masks.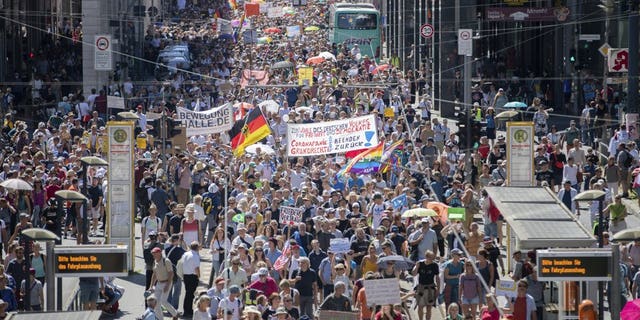 The crowd shouted: "We are here. We are noisy because we are deprived of our freedom." The protesters used things like "We are forced to put on guns", "Natural defense instead of vaccinations" and "Corona, false alarm" Phrases like this hold up the slogan.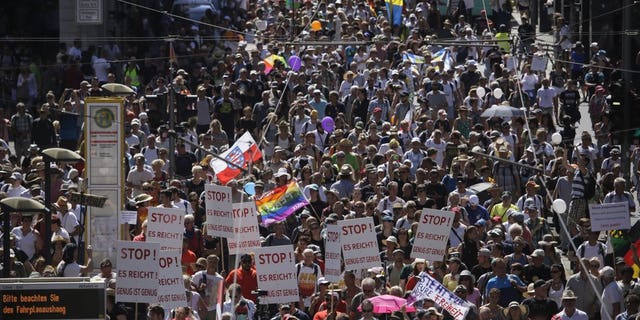 The previous protests attracted a variety of participants, especially right-wing populists and conspiracy theorists.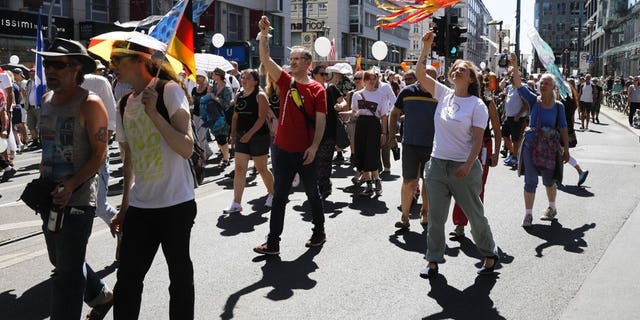 The recent protests basically lacked the standard security measures implemented by the government, and many people refused to wear masks or keep their distance.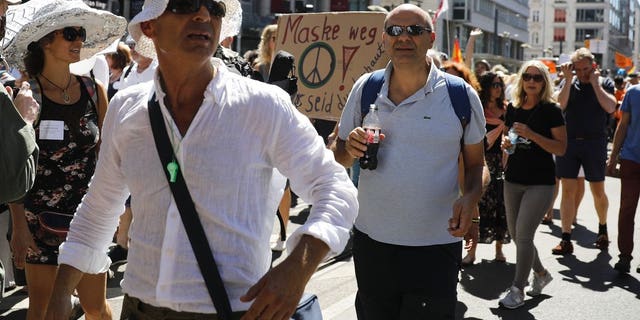 In general, Germany's approach to this pandemic is considered very successful. Compared with other countries, the country's mortality rate is relatively low, with only 9,000 deaths out of approximately 210,000 infections.
Click here for the FOX News App
But the United States has increased infections in recent weeks, with 955 cases registered last Friday. The government has provided free tests to people returning to the country, fearing that traveling abroad may exacerbate the recurrence of the virus.
The Associated Press contributed to this report.
Source link