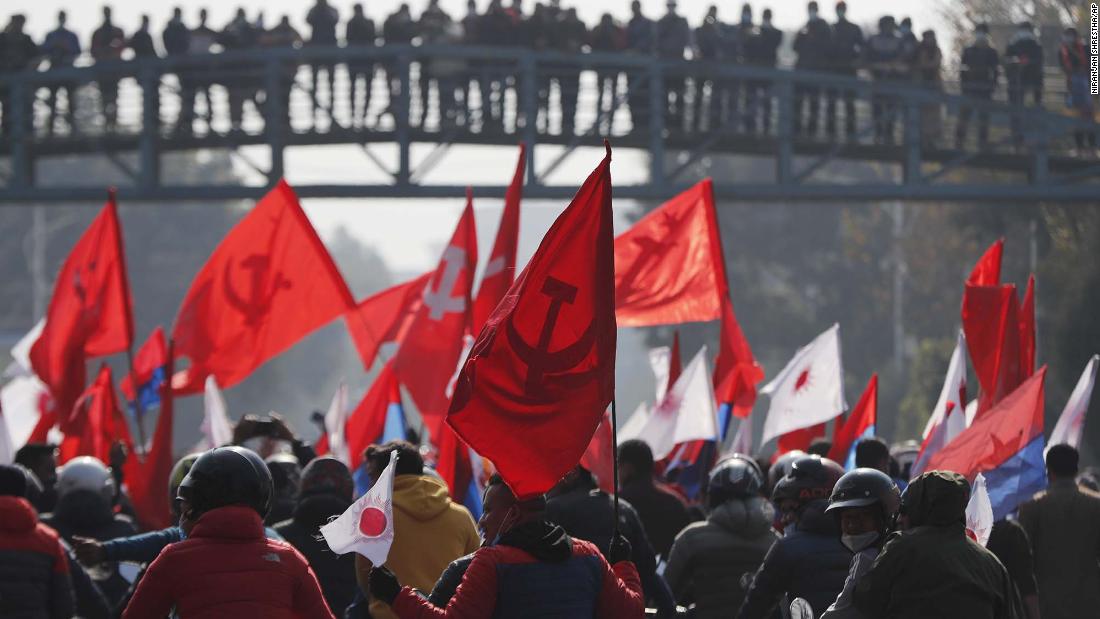 The protesters said that his decision on December 20 violated the Constitution. Although the coronavirus contained protests at the gathering, the protesters were still gathering outside his office.
Oli said that internal disputes and lack of party cooperation paralyzed decision-making and forced him to seek new popular authorization.
Police officials supervising security said that at least 10,000 people took part in the parade in the street. This is one of the strongest protests the country has witnessed since Ollie dissolved the parliament.
Police spokesman Basanta Bahadur Kunwar said: "We have cleverly managed the gathering of about 10,000 protesters."
The country's Supreme Court will continue to hear political actions against Ollie in January and his plan to hold parliamentary elections on April 30 and May 1
0 next year, less than two years after the original date.
Rajesh Thapa, a 19-year-old student waving a national flag with a red hammer and sickle engraved on it, said: "The Prime Minister has no right to dissolve Parliament under the Constitution. Therefore, he should immediately withdraw his decision." Communist Party.
Source link