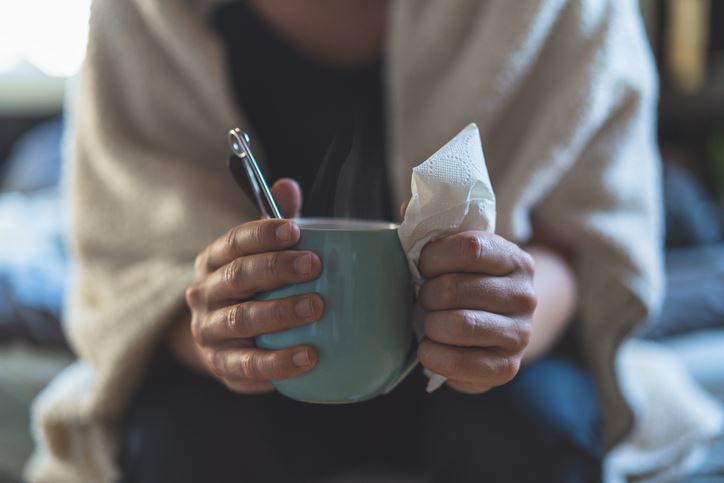 (news)
– It may be difficult to understand, but the epidemic seems to be on the rise: there is almost no flu this year. Popular science Provides amazing statistics: In 2019, from late September to late December, the United States recorded 65,000 cases. By 2020, this number will drop to 1,000. It seems that all the precautions (masks, social distancing, avoiding indoor social activities, etc.) that people have taken to fight COVID are also trying to prevent influenza. In addition, flu vaccines have also increased. Researchers also studied the theory of a complex interaction between COVID and influenza. As shown in the figure, according to COVID, the virus may increase people̵
7;s immunity to influenza.
Wall Street Journal
. However, more research is needed to understand this possibility.
Norio Sugaya, a pediatrician who is a member of the World Health Organization's Influenza Committee, said: "This is a very confusing phenomenon." "We are in a historic, incredible situation." Not only in the United States: the incidence of influenza worldwide is also Is falling. Trends start in Australia and other parts of the southern hemisphere, with flu cases usually reaching their peak between June and August. Smithsonian. The biggest question is what will happen when COVID disappears.Such as science Explained that people are worried that the flu will catch on again next season, because few people get infected this year. However, if people adopt COVID safety protocols more permanently, or focus more on obtaining flu vaccines, this can be alleviated.Influenza Virologist Tetsuya Mizutani tells the world Log. (Read more flu stories.)
var FBAPI = '119343999649';
window.fbAsyncInit = function() { FB.init({ appId: FBAPI, status: true, cookie: true, xfbml: true, oauth: true, authResponse: true, version: 'v2.5' });
FB.Event.subscribe('edge.create', function (response) { AnalyticsCustomEvent('Facebook', 'Like', 'P'); }); };
// Load the SDK asynchronously (function (d, s, id) { var js, fjs = d.getElementsByTagName(s)[0]; if (d.getElementById(id)) return; js = d.createElement(s); js.id = id; js.src = "https://connect.facebook.net/en_US/sdk.js"; fjs.parentNode.insertBefore(js, fjs); }(document, 'script', 'facebook-jssdk'));