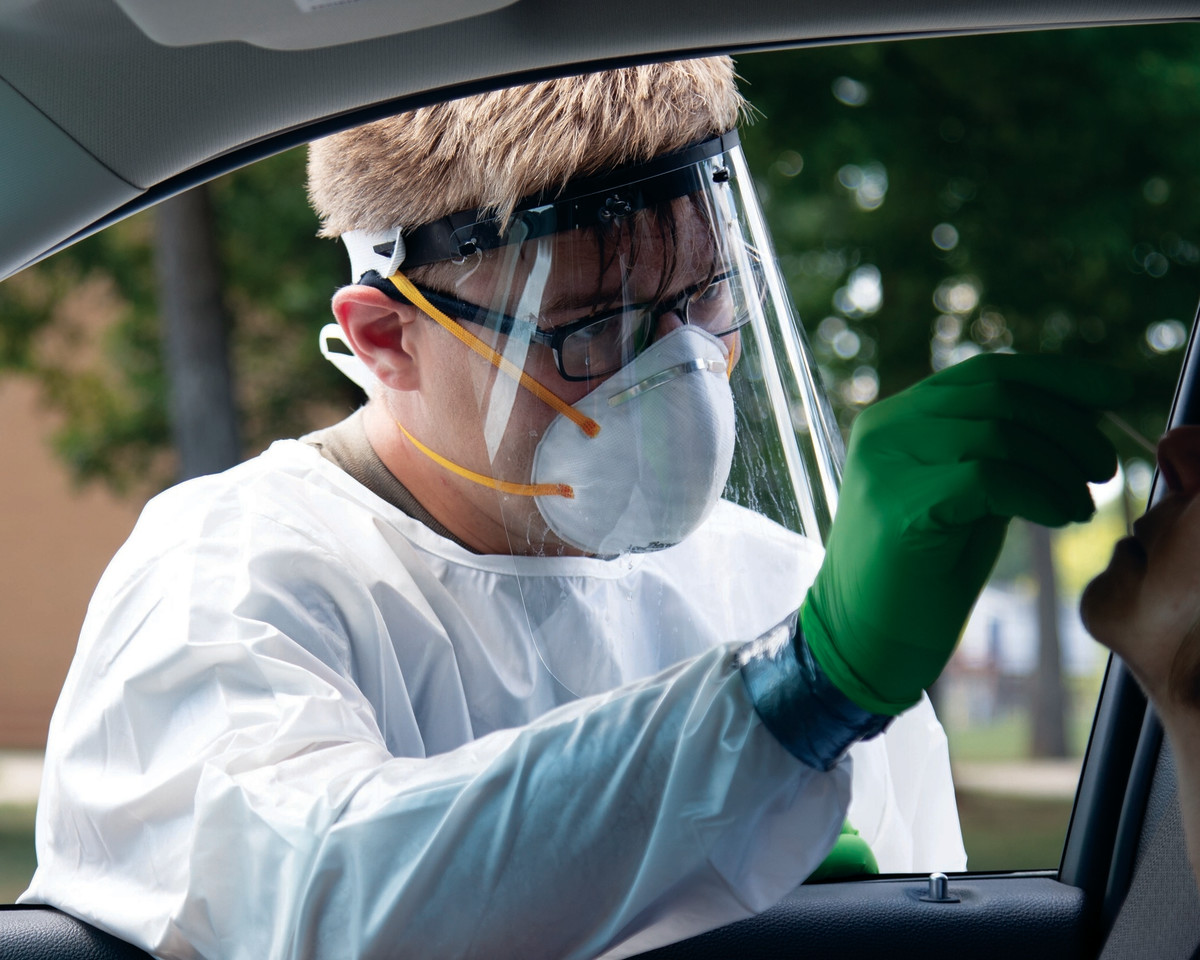 The COVID update released by the Minnesota Department of Health (MDH) on Saturday included 2,063 new cases and 11 new deaths.
Minnesota has reported more than 2,000 cases for the third consecutive day. Although the state's vaccination numbers continue to increase, the state continues to experience another rise in the virus.
During the pandemic, these 11 new deaths brought the state's death toll to 6,875. Of the total deaths, 62.4% (4,286) were long-term care residents, including 4 of the last 11 deaths.
As of April 1, the state reported that 1,770,290 people have received at least one dose of the COVID-19 vaccine, and 1,129,863 people have completed the vaccine series.
Forty percent of people in Minnesota over the age of 16 have received at least one shot.
MDH has a public dashboard to track vaccine progress in Minnesota, which you can check here.
Hospitalization
The weekend hospitalization data will not be updated.
As of April 1, the number of COVID-19 hospitalizations in Minnesota was 439, higher than the 438 reported on Thursday.
Of the patients hospitalized as of April 1, 112 received intensive care (up from the 105 reported on Thursday) and 327 received non-ICU treatment (less than 330).
This is the progress of hospitalization in Minnesota in the past month.
March 1: 251 (191 non-ICU, 60 ICU)
March 7: 223 (177 non-ICU, 46 ICU)
March 13: 255 (194 non-ICU, 61 ICU)
March 20: 324 (246 non-ICU, 78 ICU)
March 27: 356 (264 non-ICU, 92 ICU)
April 1: 439 (327 non-ICU, 112 ICU)
Test and positive rate
The 2,063 positive results updated on Saturday came from 35,558 completed tests, with a daily positive rate of 5.8%.
According to Johns Hopkins University (Johns Hopkins University), Minnesota's positive test rate in the past 7 days was 6.75%.
The World Health Organization recommends that at least a two-week positive rate (the total number of positives divided by the total test results completed) must be less than 5% in order to safely reopen the economy. The 5% threshold is based on the total positive rate divided by the total test rate.
The number of coronaviruses in Minnesota
Total number of tests: 8,338,754 (formerly 8,303,506)
People tested: 3,726,485 (From 3,717,258)
People who have received at least 1 dose of vaccine: 1,770,290 (formerly 1,720,811)
Finished person. Vaccine series: 1,129,863 (formerly 1,088,332)
Positive cases: 526,267 (From 524,203)
death toll: 6,875 – 379, of which "may*" (from 6,864 onwards)
Patients no longer need to be isolated: 503,024 (From 501,188)
*Patients who are likely to die are those who died after using the COVID-19 antigen test positive, which is believed to be less accurate than the more common PCR test.
Source link