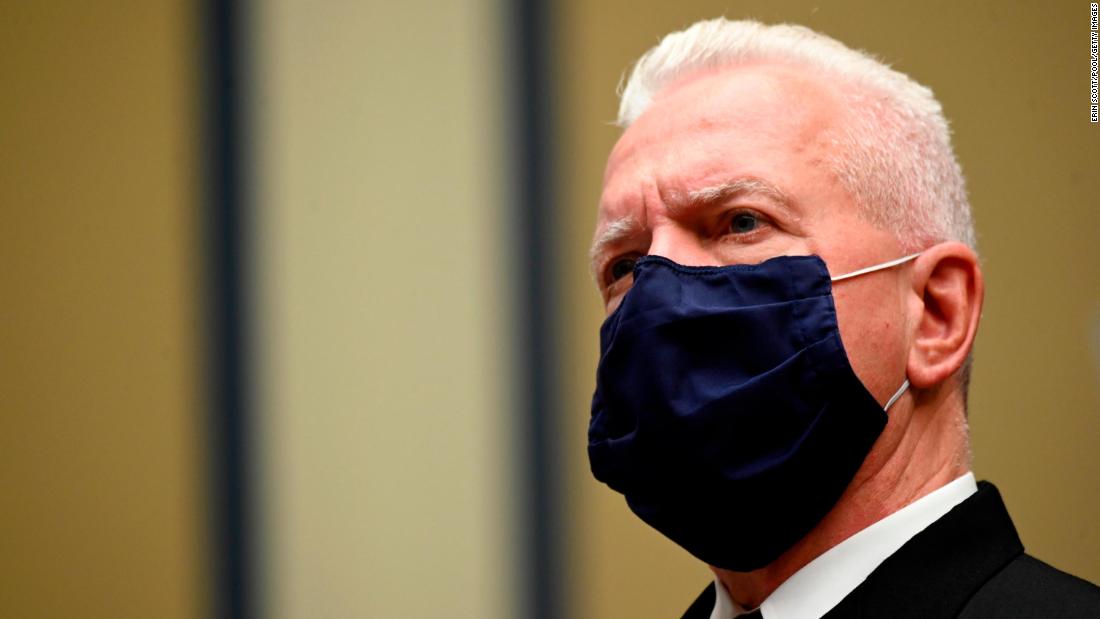 Trump once again falsely claimed in a tweet on Monday that the surge in U.S. cases was because "we tested, tested, tested."
When asked about Trump's tweets in an interview on NBC's "Today" program on Wednesday, Girol said that the number of cases and hospitalizations is actually increasing. He also called on the United States to increase testing capabilities and conduct more tests.
"We do believe and the data shows that cases are increasing. This is not just a function of testing. Yes, we are finding more cases, but cases are actually increasing, and we also know that because the number of hospitalizations is increasing," Giroir admitted that the death toll is also increasing. "Now the peak reached 70,000 in July. Now we are about 40 to 43,000. So we are much less than in July, but those are still on the rise, those are real, and we do know that death is unfortunately , This number is increasing."
;
Giroyle also said that the United States can still control the coronavirus pandemic and has the tools to control the pandemic. Earlier this week, White House Chief of Staff Mark Meadows told CNN's Jack Taper in his "State of the Union Address", "We will not control this epidemic."
He said: "We can control the virus. We know what to do." "A wise policy is very important to wear a mask when you can't keep your distance from your body to avoid crowds, such as indoor crowded spaces, to wash your hands… We have Tools to combat this situation. We can control it, but this is a very important time."
The former director of the CDC, Dr. Thomas Frieden, called the federal coronavirus response a "great failure" on Tuesday, but he said the importance of wearing a mask was "recognized."
Frieden said in an interview with CNN's Wolf Blitzer's "Situation Room": "One in ten people don't wear a mask. This is a small, misguided minority, but in fact most people can Put on a mask." "What we lack is a coordinated federal response."
As health experts and doctors warn that the impact of the coronavirus may worsen, the White House continues to ignore health experts' recommendations on wearing masks, staying away from society and avoiding large-scale gatherings to curb the spread of the virus. Giroir warned Americans to hold small gatherings indoors as winter approaches and the temperature drops.
He said: "We are entering the winter. There are more opportunities for transmission, especially indoors and small gathering places, but we can stop this until a safe and effective vaccine is available. This is just around the corner." "Maybe not this month. , But soon."
CNN's Andrea Diaz contributed to this report.