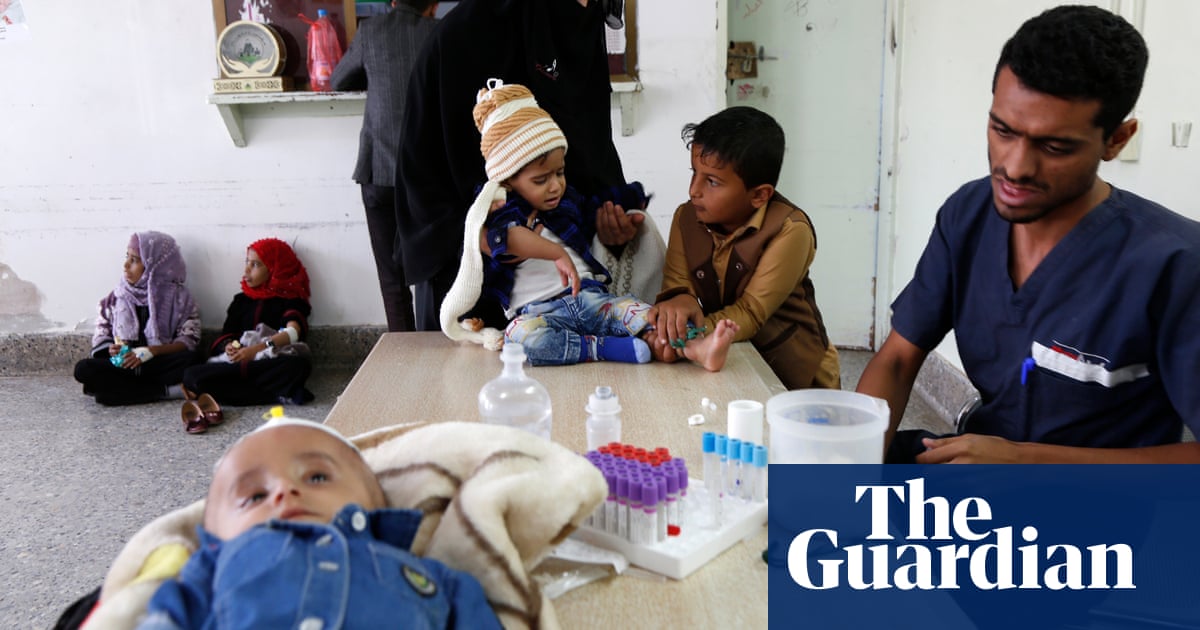 As the country plunges into a crisis of hunger, nearly one hundred thousand children under five are at risk of death.
An analysis by a United Nations agency shows that the coronavirus pandemic, economic problems and conflicts have caused the highest levels of malnutrition in history in parts of the country.
This study shows that severe malnutrition in southern Yemen has risen by 1
0% this year, but it has risen to 15% among children under five.
"Yemen is on the verge of a catastrophic food security crisis. If the war is not over now, then we will face an irreversible situation and may lose an entire generation of Yemen's children."
"Since the outbreak of the war, severe malnutrition among children is reaching the highest level we have seen."
Grande said that until 2020, the fight against the imminent famine in Yemen has progressed for two years throughout the war.
In the worst-affected areas such as Hodeidah and Taiz, as many as a quarter of children are affected.
The United Nations also warned that at least a quarter of breastfeeding women need treatment for malnutrition. It called for an allocation of US$50 million (£38.5 million) to strengthen nutrition programs and support for water, health and sanitation facilities.
Dr. Hussein Kadan, representative of the Food and Agriculture Organization of the United Nations in Yemen, said that what needs to be done is to protect livelihoods and restore the country's own food chain.
Kadan said: "The latest analysis shows that the deteriorating nutritional status shows the urgent need to ensure that every girl, boy, woman and man in Yemen has a healthy and diverse diet now and in the future."
Oxfam also warned this week that donor funding has been drastically reduced, and the reduction period is shorter than its target at any time since the conflict escalated in 2015.
The United Nations said in August that it had been forced to close more than one-third of its major programs because it had not fulfilled its pledged funds.
Source link