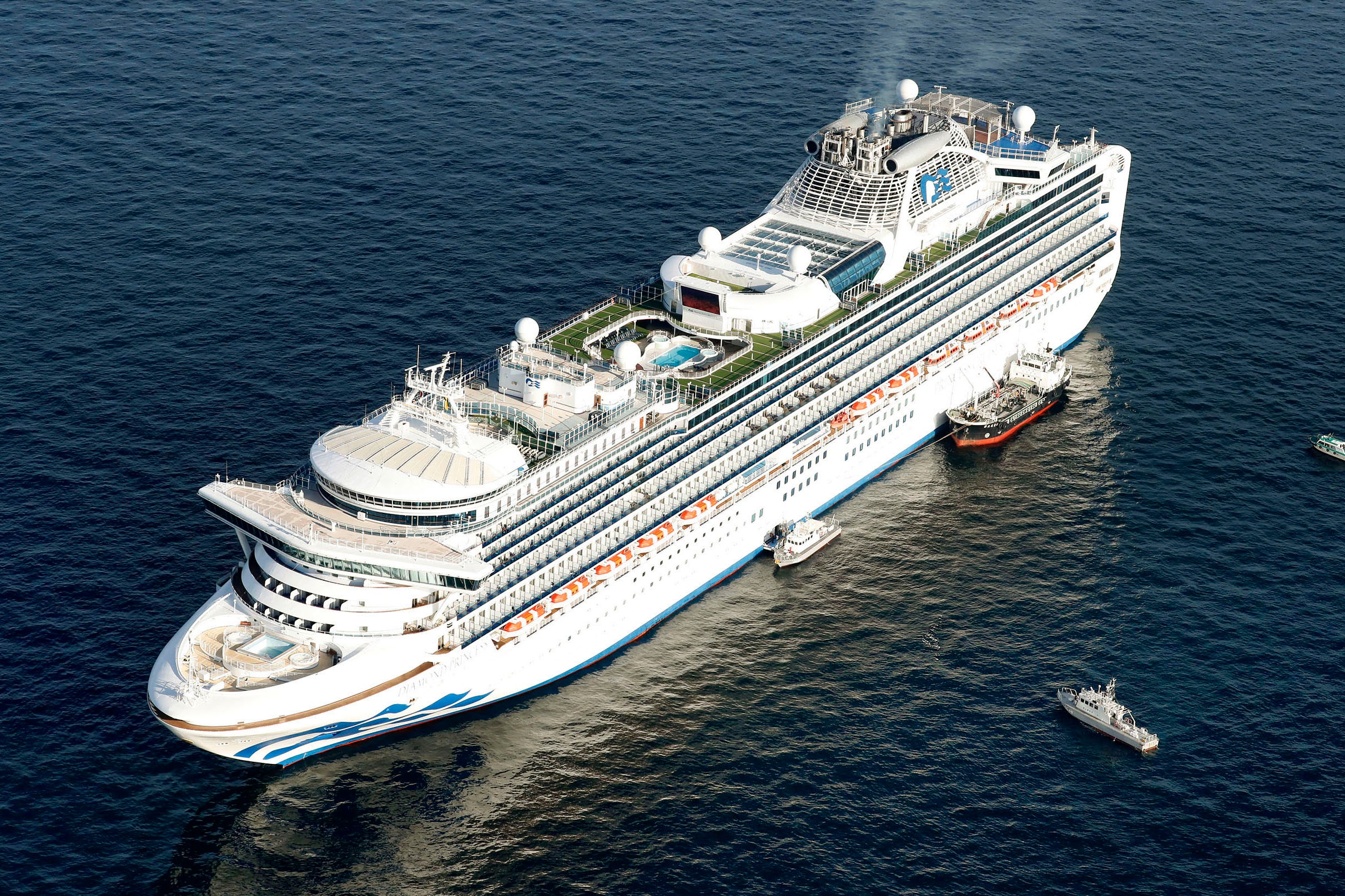 Federal health officials issued new regulations on Friday that will allow large cruise ships to set sail again in US waters, although not immediately.
The requirements of the Centers for Disease Control and Prevention include: shipowners must test all passengers and crew at the beginning and end of all voyages, with a time limit of 7 days.
Click here to start FOX business anytime
In mid-March, the Centers for Disease Control and Prevention ordered cruise ships to stop sailing to US ports because several coronavirus outbreaks led officials to believe that the ship was a potential cauldron of infection. The order has been renewed several times, and the latest renewal is scheduled to expire on Saturday.
The new standard effectively ended the no sail order.
To resume carrying passengers, companies must demonstrate that they have procedures for testing, isolating and isolating passengers and crew members. They will have to set up testing laboratories on all ships and make their own arrangements to isolate or isolate passengers on shore (if needed). The CDC said that before they are allowed to sail, they will have to work with volunteers to perform simulated voyages as volunteers who are sick passengers.
CDC Royal Caribbean (NOC) outline, how they plan to cruise safely
A CDC spokesperson said that all of this will take time, possibly even months.
The head of the agency, Dr. Robert Redfield, said in a statement: "The framework provides a way to restore safe and responsible navigation. It will reduce the risk of COVID-1
9 outbreaks on ships. And to prevent passengers and crew from seeding the epidemic on the field. The port and the community where it lives."
A CDC spokesperson said that the CDC has developed standards based on the recommendations of the White House Coronavirus Task Force.
The Health Bureau said it may limit the number of passengers carried, but the framework did not clarify specific details.
Airline plans for prolonged coronary artery travel drought
The initial sailless order was affected by the Diamond Princess outbreak earlier this year, resulting in more than 700 people testing positive and 9 deaths. At least 159 people in Grand Princess City were infected, including 8 deaths.
On March 13, the Cruise International Association (a trade organization) announced that its members would voluntarily suspend operations. The new CDC pointed out that between mid-March and mid-April, at least 19 outbreaks were detected on cruise ships.
Click here to read more about FOX business
Kelly Craighead, president of the trading group, said that the CDC document "is an important step in bringing our ships back to service from US ports."
Source link