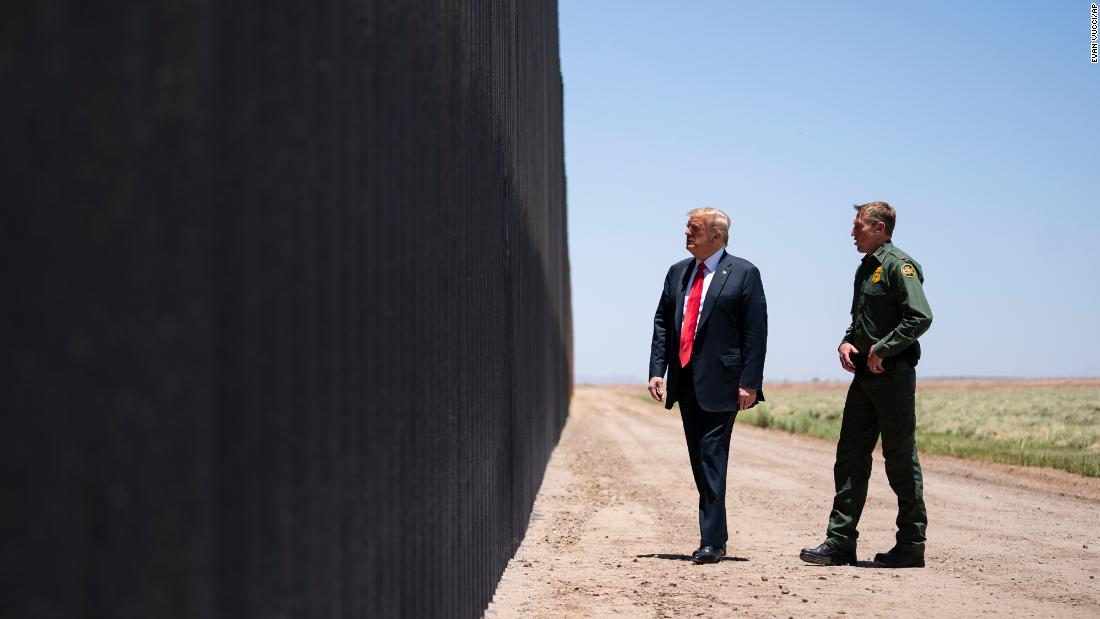 The Trump administration has waived certain legal requirements to continue the construction of the border wall. The environmental group that opposes the barriers said that abandoning the regulations would damage wildlife in the area and challenge the authorities provided to the Department of Homeland Security.
The lawsuit filed by the Center for Biodiversity is one of a series of legal challenges against the construction of the border wall signed by President Donald Trump.
"We are disappointed that the Supreme Court will not consider the Trump administration's flagrant abuse of the law to quickly build the border wall,"
; said Jean Su, a lawyer at the Center for Biodiversity. "This administration mocks the Constitution in order to build a wall of great destructive power. We will continue to fight these illegal exemptions and do everything possible to prevent further damage to the beautiful border area."
One of the other challenging groups, Jason Rylander, a senior endangered species consultant at the Dedefenders of Wildlife, said they were "disappointed" by Monday's decision.
"We had hoped that now is the time for the court to deal with serious constitutional issues related to the current government's exemption from environmental laws to speed up the construction of the border wall. Unfortunately, they did not do this, but we believe there are still serious problems." He added This is the "end point" for this particular challenge.
Last week, the Federal Court of Appeal ruled that the US government has no right to misappropriate the Pentagon's funds to build more walls on the southwest border.
In the Article 2-1 ruling, the 9th U.S. Circuit Court of Appeals said that the right to transfer $2.5 billion bypassed Congress, which has the appropriate funding power. Although this ruling was a victory for environmental groups and states to challenge the use of military funds, the ruling issued last year by the Supreme Court to allow the use of these funds is still valid for the time being.
The core question of the lawsuit dismissed by the Supreme Court on Monday is whether the power granted to the Minister of Homeland Security to waive the legal requirements of the construction boundary barrier violates the constitutional separation of powers. The lower court stated that the authorities did not violate the separation of powers.
The Trump administration is not the first to abandon certain legal requirements to speed up the construction of the wall along the southwest border. But the case filed involves a waiver decision issued in 2018 and 2019.
The Supreme Court's petition challenged whether the Department of Homeland Security's decision to waive federal law to set up barriers in California, Arizona, New Mexico, and Texas was constitutional.
Source link