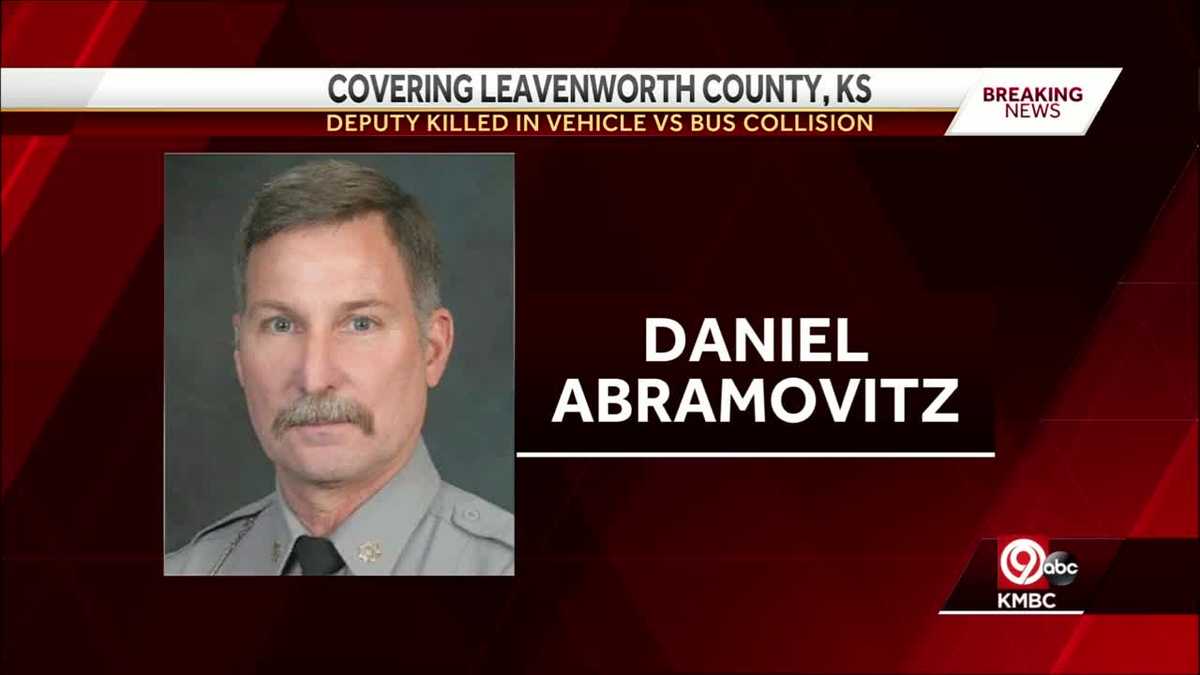 The Sheriff's Office said the Leavenworth County Sheriff's lieutenant was killed in a school bus crash in Tongan West School District on Friday afternoon. The crash was reported to have occurred at 211 Street and McIntyre Road at 4 p.m. . An unmarked sheriff's vehicle collided with a bus. The school bus driver was injured and went to the hospital. A student on the bus suffered minor injuries and was released to his parents. The sheriff's office said that Abramowitz died at the scene. He has worked in Leavenworth County Sheriff's Office for 26 years and is scheduled to retire on March 1. The Kansas Highway Patrol is investigating the accident. https://www.facebook.com/Tongie464/posts/3281
106625321275[/facebook]
Kansas City, Missouri–
The Sheriff's Office said a representative of the Sheriff of Leavenworth County was killed in a school bus crash in Tongan West School District Friday afternoon.
According to reports, the crash time was 4pm at 211 Street and McIntyre Road.
Investigators said that the 60-year-old Lieutenant Daniel R. Abramovitz collided with a car in an unmarked sheriff's vehicle.
The school bus driver was injured and went to the hospital. A student on the bus suffered minor injuries and was released to his parents.
The sheriff's office said Abramovitz died at the scene. He has worked in Leavenworth County Sheriff's Office for 26 years and is scheduled to retire on March 1.
The Kansas Highway Patrol is investigating the accident.
The content was imported from Facebook. You may be able to find the same content in other formats on their website, or you can find more information.
Source link