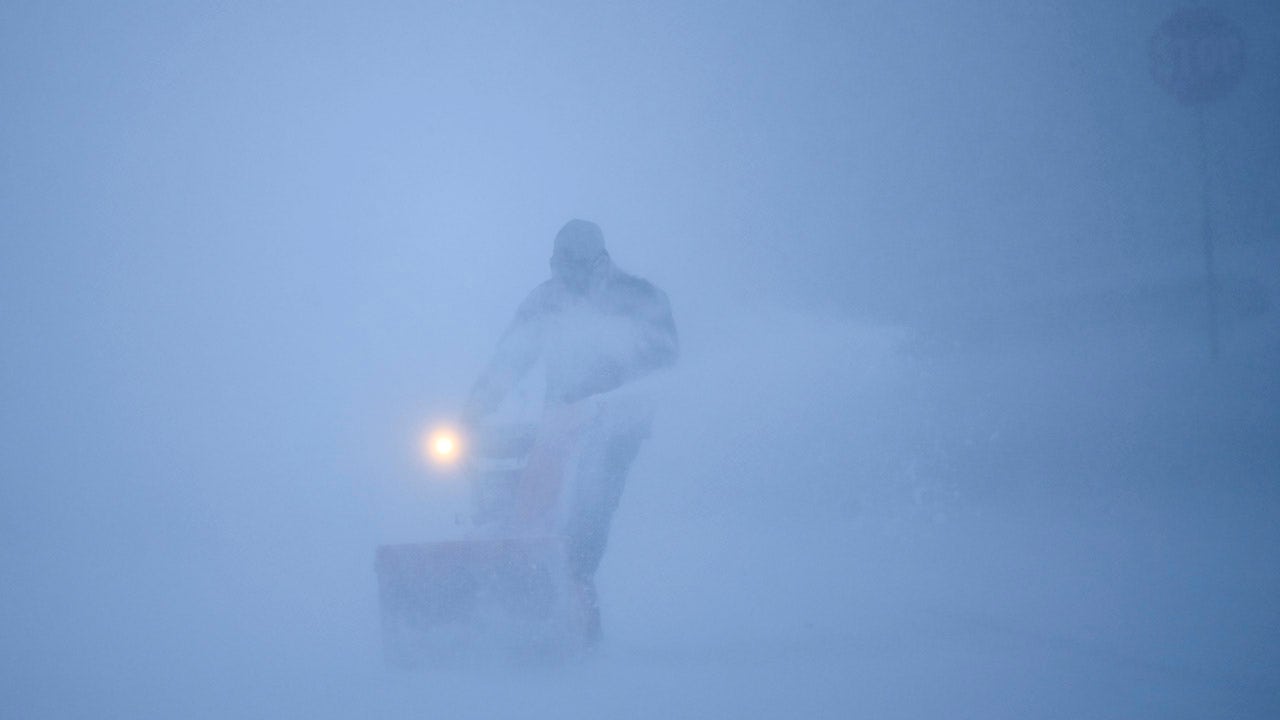 By mid-week, a land storm across central and southern California will turn into a blizzard in the middle of the country.
The system will first bring rain and high-altitude snow to parts of California on Monday night.
From the end of Monday to Tuesday, the storm will push snow to the southwest, central and northern plains.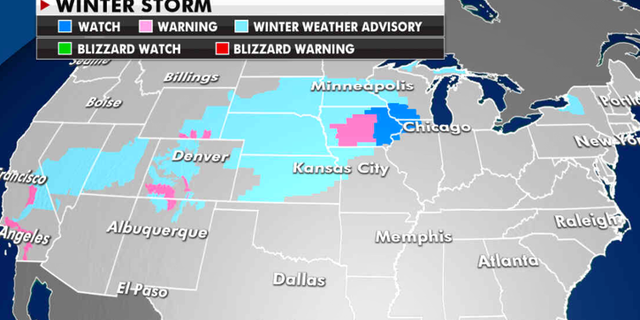 Also on Monday night, rainwater entered the southern plains. By Tuesday night, the front of the system and snow will enter the Great Lakes region.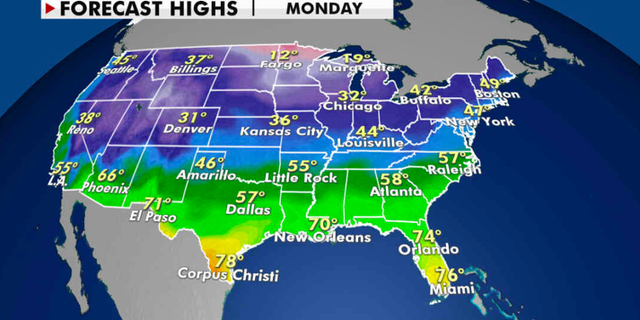 In addition, from Tuesday to Tuesday night, there will be rain/freezing rain in parts of the Central Plains, and then into the central Mississippi Valley. The snowfall in parts of the Midwest was 4 to 6 inches, 8 inches in isolation.
Snow and freezing rain can cause dangerous driving conditions.
Click here for the FOX News App
The storm is expected to pass through the Great Basin and central Rocky Mountains. By Tuesday night, snowfall is expected to reach 12 to 24 inches.
Source link