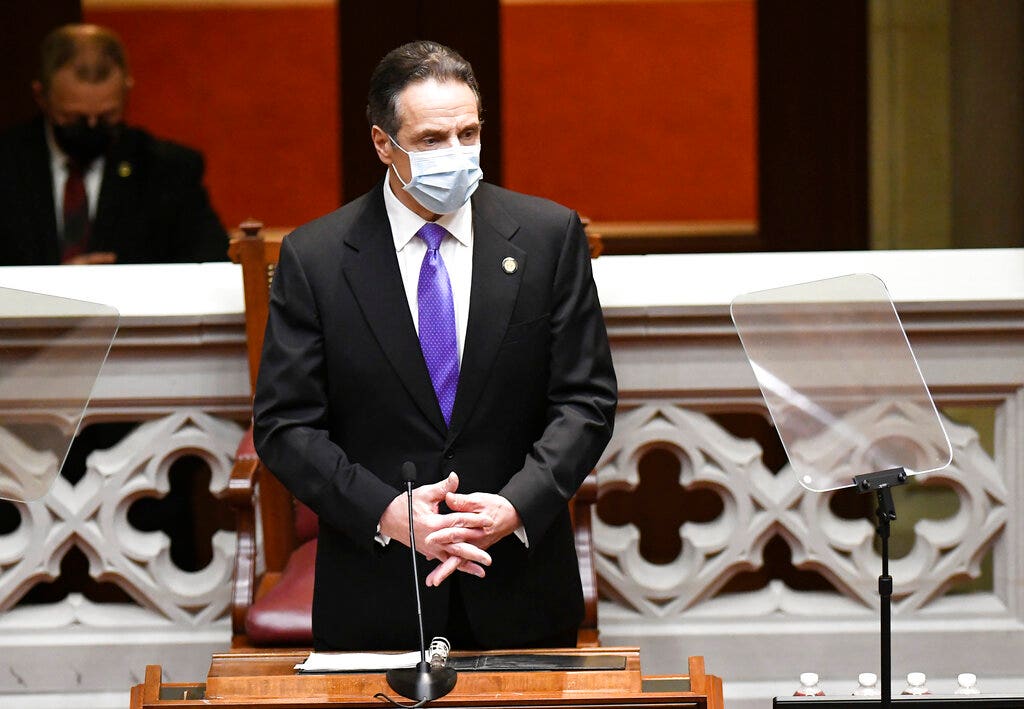 The video shows a homeless person climbing onto the female employee of New York Governor Andrew Cuomo. Moments later, he allegedly smashed her on the head with cinder near a construction site in New York City.
According to the New York Post, the victim, 51-year-old Lisa Cavanaugh (Lisa Cavanaugh), came home from get off work on Third Avenue near 48 East Street on Christmas Eve, just before Christmas. , Christopher Guzman, 28, attacked her.
Houston police arrested after interviewer asked employees to strike: report
A video obtained by the Post shows a man following a woman and lifting a piece of concrete above his head. Then he rushed towards her.
According to reports, the attack caused Cavanaugh to lose consciousness and left a 2-inch deep wound. She needed stitches. She hopes to survive.
"Lisa is an important member of the Cuomo team, and we have been in contact with her and her family to ensure she has everything she needs for recovery,"
; Richard Azzopardi, senior adviser to the governor, told Fox News in an email. Friday. "We are grateful to the New York Police Department for their prompt work in arresting those they believe attacked her."
Guzman faces felony charges. He told the police that he was living in a homeless shelter on West 35th Street.
Click here for the FOX News App
According to her profile on LinkedIn, Cavanaugh works in the governor's office and is responsible for recruitment and appointments. The governor's city hall is only a few steps away from the location of the attack.
This is not the first time that Cuomo's staff has become a victim of violent crime in the city.
Former governor's attorney Carey Gabay was hit in the head and hit by a stray bullet in a suspected gang shootout at J'Ouvert at the Brooklyn Music Festival in 2015.
Source link