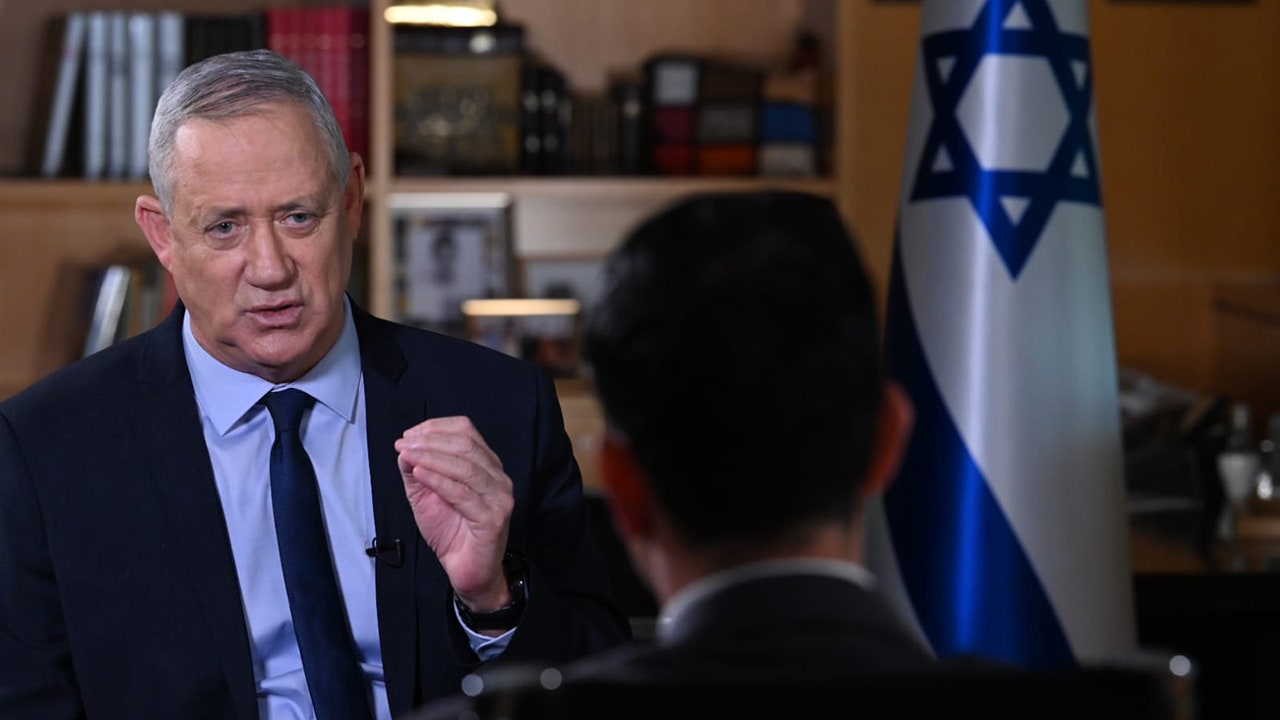 exclusiveIsrael's Defense Minister Benny Gantz told Fox News: The Israeli army is updating its plan to attack Iran's nuclear base and is preparing for independent operations.
Israel has already identified many goals within Iran that will undermine its ability to develop nuclear bombs.
Gantz said in his first interview with American media: "It would be great if the world stopped them before. But if not, we must stand alone and we must defend ourselves."
Israel says oil that has penetrated the Mediterranean may have established links with Iran
In the context of increased regional tensions regarding Iran's proxy operations and violations of the 201
5 nuclear agreement, intelligence assessments indicated that Iran is likely to use Syrian and Lebanese proxies to target Israel during 2021.
Gantz said the Lebanese militant group Hezbollah supported by Iran has hundreds of thousands of rockets. A target classification map shared with Fox News shows many rockets in civilian areas along the Israeli border.
Gantz added: "This is a target map. Each map has been legally, operationally, and wisely checked, and we are ready to fight at any time."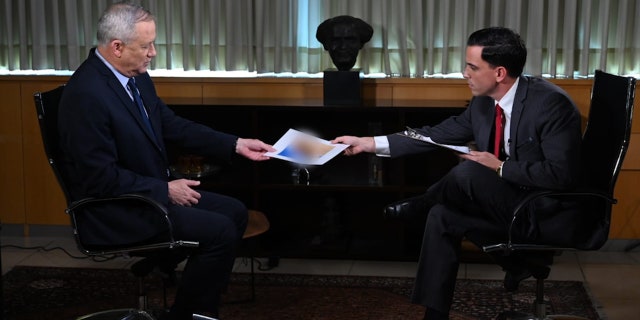 The annual IDF intelligence briefing states that Israel is preparing for a few days to fight Hezbollah. Local media reported that in the next conflict, 3,000 Lebanese targets will be hit every day, with the goal of killing 300 Hezbollah fighters every 24 hours.
NETANYAHU criticizes the "cruel" anti-joke of "SNL" star MICHAEL CHE in the Israeli vaccination campaign
Israel is expected to continue to attack the Syrian group backed by Iran, Gantz said, which will help facilitate the transfer of weapons to Lebanon.
According to Israeli Chief of Staff Aviv Kochavi (Aviv Kochavi), since the beginning of 2020, Israeli airstrikes have attacked more than 500 locations in Syria that have links to Iran.
Last week, after numerous rocket attacks on US interests in Iraq, US President Biden ordered an air strike against Syria.
Click here for the FOX News App
The Biden administration has expressed its willingness to return to the Iran nuclear deal, but officials from Israeli Prime Minister Benjamin Netanyahu to Gantz believe that the Iranian agency issue must be resolved in any future agreement.
Gantz said: "The U.S. policy should be the U.S. policy, and the Israeli policy should remain the Israeli policy."
Source link