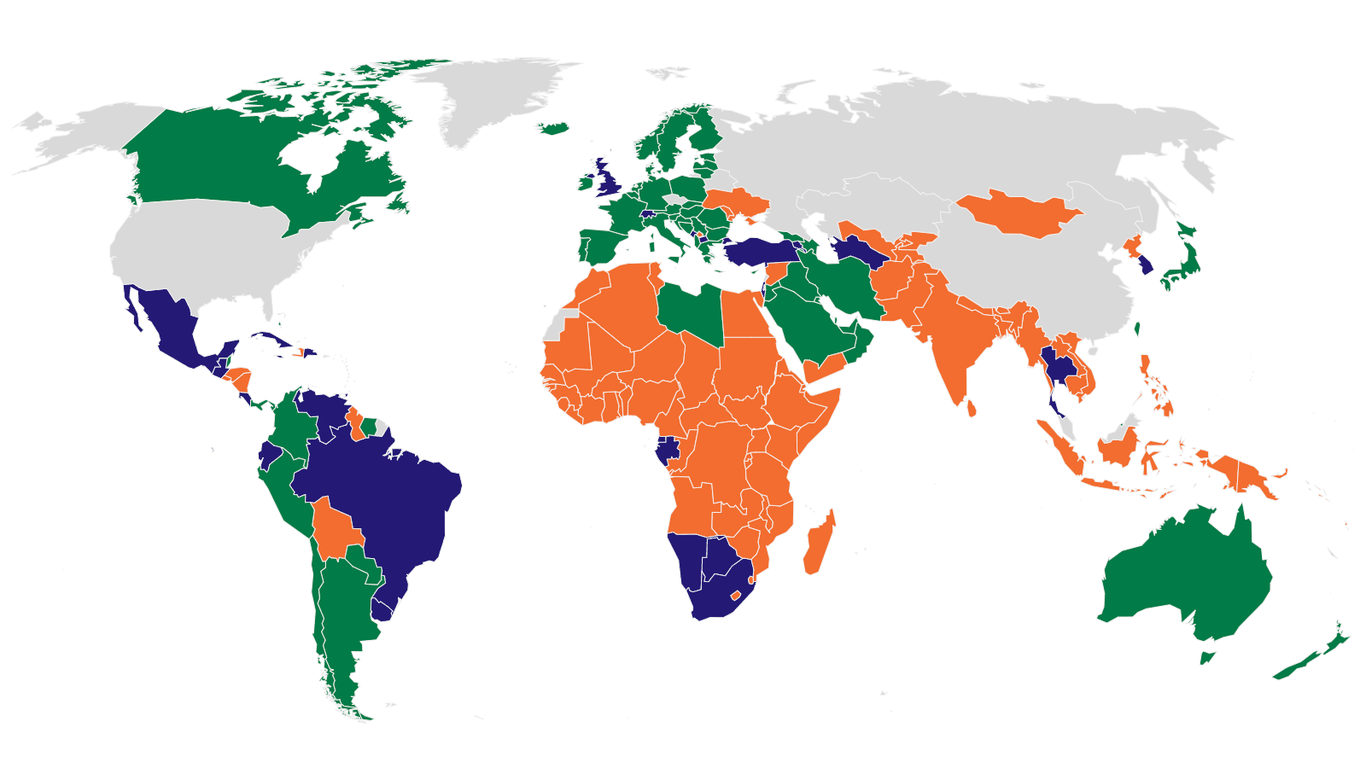 Now, a global initiative to ensure the equitable distribution of coronavirus vaccines has covered most of the world, but not the United States, China or Russia.
Why it matters: Assuming that one or more vaccines are finally approved, supply will lag far behind global demand within months or even years. The COVAX program aims to ensure that the dose is delivered where it is most needed, rather than simply being delivered to countries where it can be mass-produced or purchased.
How does this work: COVAX, led by WHO, Epidemic Prevention Innovation Alliance and Gavi Vaccine Alliance, is investing in the production of 9 vaccines, including vaccine candidates from the United States, Europe and China. It plans to distribute any approved products to all participating countries.
Funds will come from richer countries and other donors, and poorer countries will receive subsidies.
Draft plan Imagine that the first phase is distributed proportionally among all countries until approximately 20% of the population is vaccinated.
The guidelines recommend vaccinating health workers first, and then vaccinating the elderly and those with severe physical conditions (countries will determine the allocation plan by themselves).
In the second broader wave of issuance, the "COVID threat and vulnerability"

; of each country will be considered.
situation: There are now 65 high-income economies joining the 92 countries eligible for subsidies. Together they account for 64% of the global population.
Another 35 high-income countries or regions expressed their intention to join.
the other side: The United States independently purchased six candidate vaccines on the grounds of the influence of the "corrupt World Health Organization and China" and said it would not participate in COVAX.
China currently does not belong to COVAX. It may still join, but it plans to give its citizens and some friendly countries priority access to any vaccines it produces.
Russia did not join either. Like China, it said it will provide vaccines to other countries, but it hopes to control this process.
President Trump also stated that the United States will first vaccinate Americans and then share the remaining dose.
Between lines: COVAX will compete with the United States and some of its participants for scarce vaccine supplies.
The United Kingdom, Japan and the European Union plan to participate in COVAX, but they have also purchased tens of millions of doses for their own population.
At the same time, India is eligible to use COVAX, but the Serum Institute of India, the world's largest vaccine manufacturer, has also pledged to India to provide about 500 million doses.
What to see: The group behind COVAX argues that its diverse vaccine "portfolio" gives countries the best advantage in obtaining effective vaccines.
In contrast, Russia seems to pin all its hopes on a vaccine called artificial satellite.
The White House expressed confidence that at least one of the six vaccines invested by the United States will work.
Newest: Johnson & Johnson's vaccine becomes the fourth vaccine to be tested in Phase 4 and Phase 3 in the United States this week.
Bottom line: We are working hard to find a potential vaccine, and now have a plan to distribute it worldwide. But this is one of the most complex global undertakings in decades, and success is far from a guarantee.
deeper: The location of the vaccine race in the United States
Source link