Last week, park staff discovered a mysterious boulder near Canyonlands National Park in Utah, as if it had just emerged from red soil.
Just like that, it disappeared.
Last week, state wildlife officials discovered a boulder about 10 feet high, calculating the population of bighorn sheep on the southeastern edge of Utah. The area is very remote, and the Utah Department of Public Safety stated that if someone tries to observe it up close, they are likely to "get in trouble and need rescue."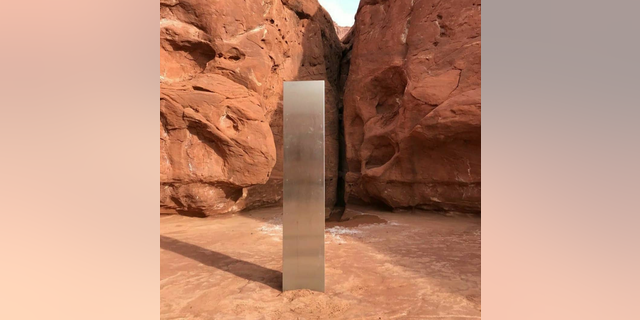 However, the "reliable report" stated that the "illegally installed building" was demolished by an unknown political party, and it is believed that the demolition occurred on November 27.
Fox13Now.com reported that an Instagram user posted an adventurous message on the Internet, and he ventured out to check the object in person. Riccardo Marino said he found a pickup truck driving in the opposite direction, as if it was carrying a large object on its bed.
According to reports, Marino was joined by another person, two people writing "Bye B ****" (Bye B ****), written in the place where the object once stood, maybe someone urinated on the spot.
Get the Fox News app
Since then, other visitors have been stacking rocks near the nearby top, and the top seems to be broken during the demolition process.
David Aaro and James Rogers of Fox News contributed to this report
Source link