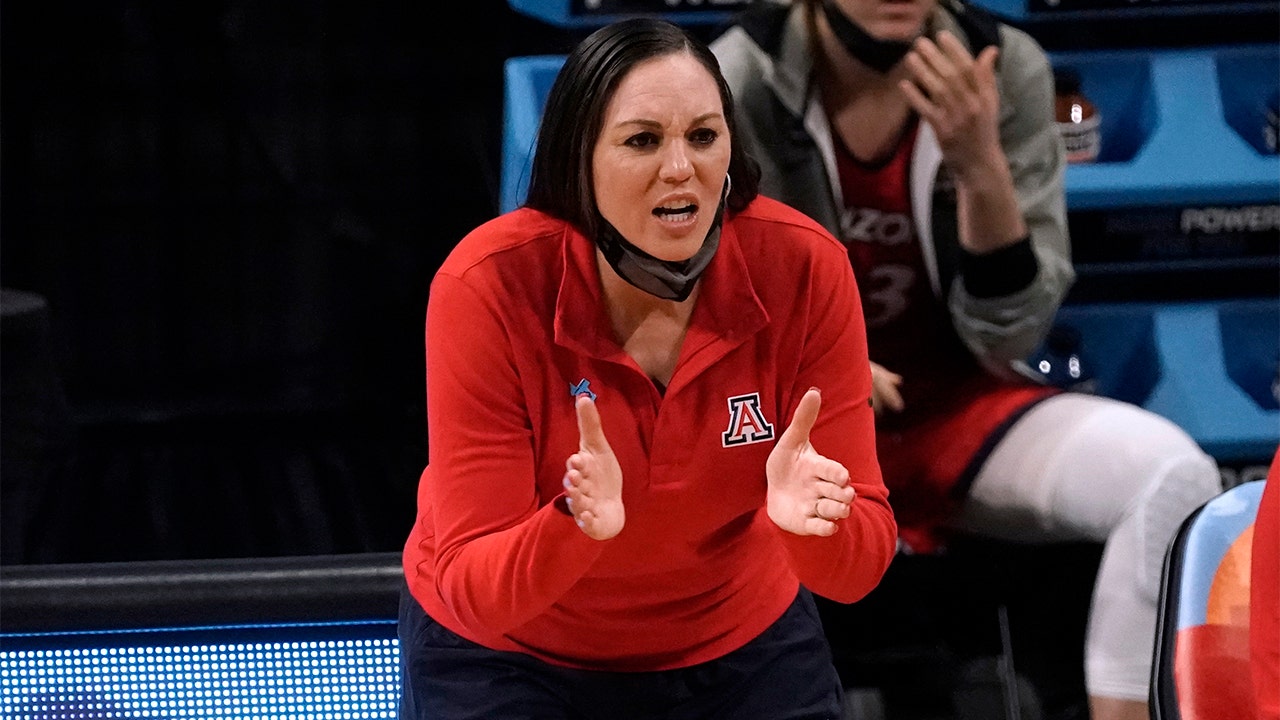 Arizona women's basketball coach Adia Barnes (Adia Barnes) will not apologize for himself.
On Friday night, when the third-ranked Wildcats beat UConn and head coach Geno Auriemma of the top-seeded team with a stunning 69-59, Barnes was caught by the ESPN camera, threw two middle fingers, and dropped one. Bombs.
Click here for more sports coverage on FOXNEWS.COM
At a press conference on Saturday, Barnes was asked about a clip that was widely circulated on social media. She stood beside the celebration and said: "I don't need to apologize."
Barnes said: "This is my current feeling for my team, and I will not take it back."
; "We go to war together, we look around the room-we look around, we trust each other. So, I am in those moments, I That's it, so I don't apologize for doing this, but I'm just me, I just need to be me."
Barnes played college basketball in Arizona and later played in the WNBA for several years. But she said: "I am who I am."
Click here for the FOX News App
"There is no strategy," Barnes explained. "There is no plan to take a certain way, I just do what I want to do, which is good or bad. Because you see at the end of the game, honestly I am with my team-I think it is a more Things. Intimacy crowded-I told the team some of my real feelings, and I know how they feel."
Arizona is scheduled to play Stanford in the women's final at 6 pm Eastern time on Sunday.
Source link