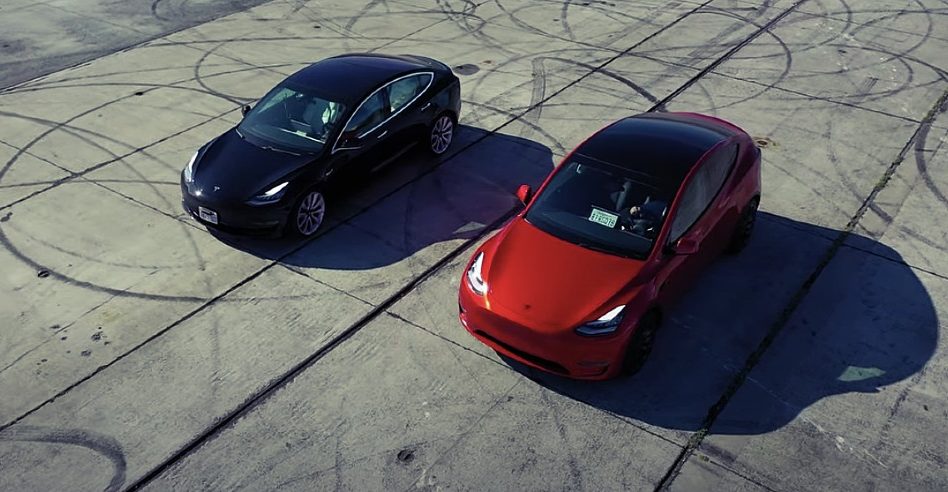 The latest data shows that so far, Tesla's sales of electric vehicles in 2020 have surpassed Volkswagen, Renault, Hyundai Kia and BMW.
Tesla, led by Elon Musk, is located in Silicon Valley, California, and has an 18% market share in electric vehicle sales in 2020. The next car manufacturer is Volkswagen with 13%.
Tesla's total sales so far this year are 316,820, accounting for 18% of total sales, of which Tesla's two most popular cars, Model 3 and Model Y, account for a large proportion. As of the third quarter, Volkswagen had sold 231,415 units, making it the second most popular electric car brand in the world. Electric Vehicle Sales Blog display.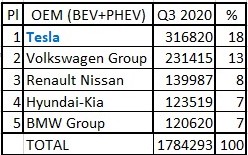 Renault, operated by Nissan, has sold 139,987 vehicles so far, mainly because of its Zoe's popularity in Europe.
Tesla's dominant position in this field is mainly supported by the company's electric vehicle technology, battery development, and global affordability. These three parts of Tesla's master plan make the company a widely accepted leader in the sustainable transportation market. Although Tesla offers some of the highest quality electric vehicles on the market, due to its expertise in electrification, Tesla can provide higher range ratings and better performance than other options.
But for Tesla, 2020 is not all smooth sailing. The car manufacturer has experienced many shortcomings and challenges this year, the biggest of which is undoubtedly the COVID-19 pandemic, which closed the Fremont plant and the Shanghai Giga plant for several weeks.
Tesla puts skeptics to rest a month after Model 3 broke record in Europe
However, these challenges and adversities have not prevented Tesla from achieving its greatest achievement to date. After the largest quarter in the company's history, Tesla is expected to achieve its 2020 delivery target of 500,000 vehicles, and it will take another record-breaking quarter to reach this threshold. With increasing productivity and soaring global demand, the company has the opportunity to still deliver 500,000 vehicles in 2020, even though its main factory in Northern California has only produced 10 and a half months.
By 2020, more than 1.78 million electric vehicles have been sold and delivered to customers worldwide. A new, more sustainable and more earth-friendly mode of transportation has been widely adopted. Consumers choose to use electric cars instead of gasoline-powered machines. Tesla is leading the way in sustainable transportation, and the company's expected growth shows that electric vehicles will undoubtedly stay here.
Source link