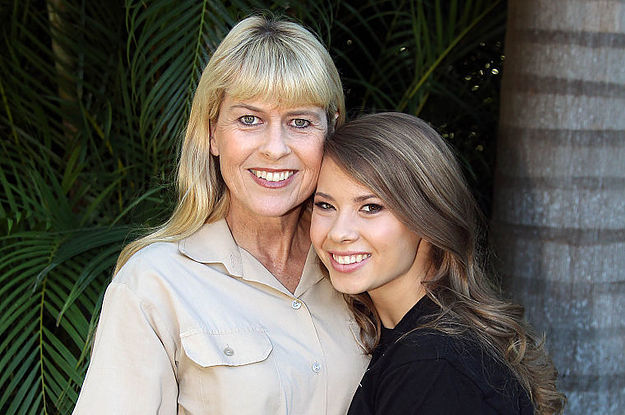 Terri Irwin likes to be with her granddaughter!
Got it! On April Fool's Day, Bindi Irwin's mother Terri shared a sweet photo of her family holding two pairs of crocodiles with Grace.
"Pretty baby grace, meet for the first time," she happily captioned the post on Twitter. "April Fool's Day!"
A few days after Little Grace was born, the new grandmother shared a lovely photo of her granddaughter.
"Our elegant warrior is the most beautiful light," Bindi wrote on Instagram when announcing the birth of his daughter. "Grace is named after my great-grandmother and relatives in the Chandler family, dating back to the 1700s."
She continued: "Her middle name, warrior Owen, is a tribute to my father and his legacy as the most incredible wildlife warrior." "Her last name is Powell, and she has such kindness as her father. soul."
"There is nothing that can describe the infinite love deep in our hearts for our lovely baby girl," Bindi added. "She chose the perfect day to be born, and we feel very happy."
Grace was born on March 25, 2021, the first wedding anniversary of Bindi and her husband Chandler Powell.
who knows? When Grace gets old, maybe she will also meet the crocodile for the first time.
Daily BuzzFeed
Keep up to date with the latest daily developments through the BuzzFeed Daily Newsletter!