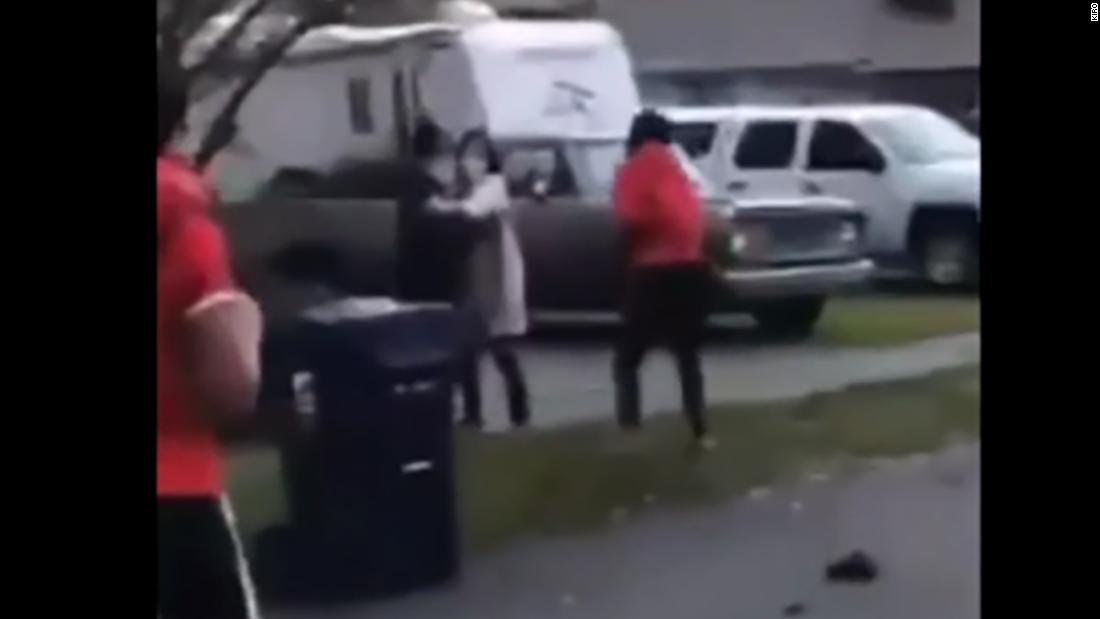 The video of the attack showed a man in a red shirt running towards a man and a woman on the street, and then swinging towards the man when the woman was crying while the other man was watching. In another clip, the male victim is being cursed and appears to be pushed or beaten, although it is not clear in the video whether it was the attacker of the same organization or someone else.
Tacoma Police News Officer Wendy Haddow told CNN that the attack occurred on November 19, 2020. She said that a complaint was filed at the time, but the police did not connect them to the video until the victim's family recognized their relatives in the video.
Haduo said: "The whole family saw it in the news." She declined to comment further, and refused to comment on whether the person who took the video was one of the attackers.
According to Tacoma police, the victim did not know the attacker.
Haduo said: "They have never seen them before and have never dealt with them." She told CNN that the Pierce County Attorney's Office will decide whether to prosecute the case for hate crimes.
A South Korean man who claimed to be one of the victims was interviewed by CNN affiliate KIRO on Wednesday. He said he condoned the attackers, but wanted to ensure that violence against Asians was properly investigated.
According to KIRO's translation, the man said in Korean: "I hope he gets better. I hope he knows it's bad."
During the Covid-19 pandemic, anti-Asian attacks across the country increased dramatically. According to the New York Police Department, in New York City, 28 people were arrested for hate crimes against Asians in 2020, up from 3 in 2019 and 2 in 2018.
Source link