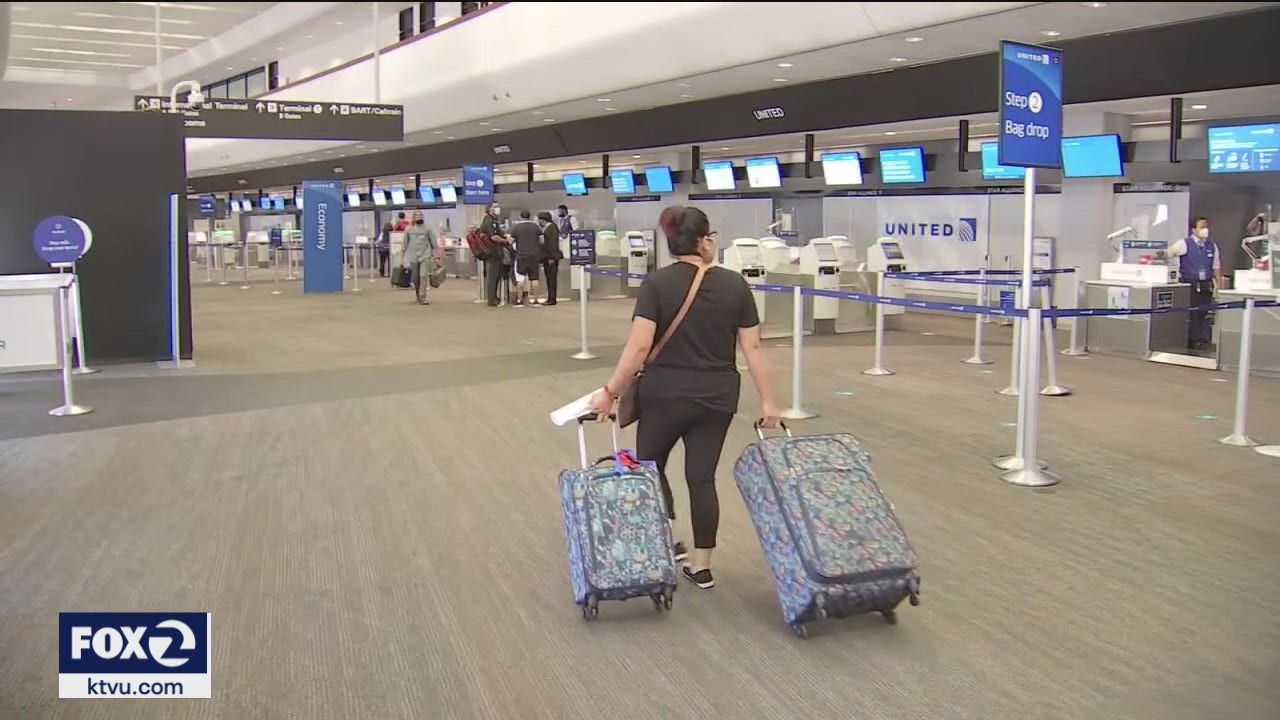 Palo Alto, California – With only two weeks away from Thanksgiving, the doctors in charge of the Covid-19 Intensive Care Task Force at Stanford University are calling for the holiday to be reconsidered and travel restrictions. Dr. Angela Rogers warned that there may be another surge in cases in the Bay Area.
Rogers is expected to have a third wave after peaking in April and August. She said that if people do not heed the warning, the peak period may occur after the holidays. Given the sudden increase in cases in the past week, she is particularly nervous.
"Now, even if you have done everything, there may still be danger. Now is the time to be extra careful,"
; said Dr. Rogers.
Rogers is a lung disease and intensive care doctor who treats the sickest Covid-19 patient at Stanford University in the ICU.
Rogers said: "ICU doctors and ER doctors who have really focused on the past seven months are studying the current situation even in the Bay Area." "We are scared."
Rogers said that after weeks of development in the Bay Area in the right direction, the situation was the opposite. In the past 7 days, in Santa Clara County, cases have risen by 50%. San Francisco and San Mateo counties have similar growth.
Rogers said: "It's like wow, we are going backwards instead of slowly reopening and getting better."
She said the environment of pandemic fatigue and holiday travel may get worse, especially among college students.
Dr. Rogers said: "A lot of people flooded into our ranks, and soon, when we had to be indoors, our children were going to school."
Although health officials are instructing to restrict unnecessary travel, airlines still want people to fly.
American Airlines' flights increased by 15%. United Airlines expects Thanksgiving Week to be the busiest week since March.
Campbell's Beth Kanter said: "We will visit the living room and dining room."
Kanter plans to stay on the east coast and not visit his family.
Kanter said: "On the plane, their air filtration effect is very good, but you have to go to the airport, you must be at the airport."
Campbell's Bill Iammatteo said: "It's better not to do this." "I don't know why there is such a huge increase."
Dr. Rogers said that Stanford Hospital is preparing for dozens of patients in the intensive care unit in the coming weeks.
Her biggest concern is what is happening in the Midwest now, and hospitals with full capacity may occur here.
Rogers said: "Compared with the surprising situation of vaccines that are now widely available in April, flying is very important now." "Can we wait a little longer."
Source link