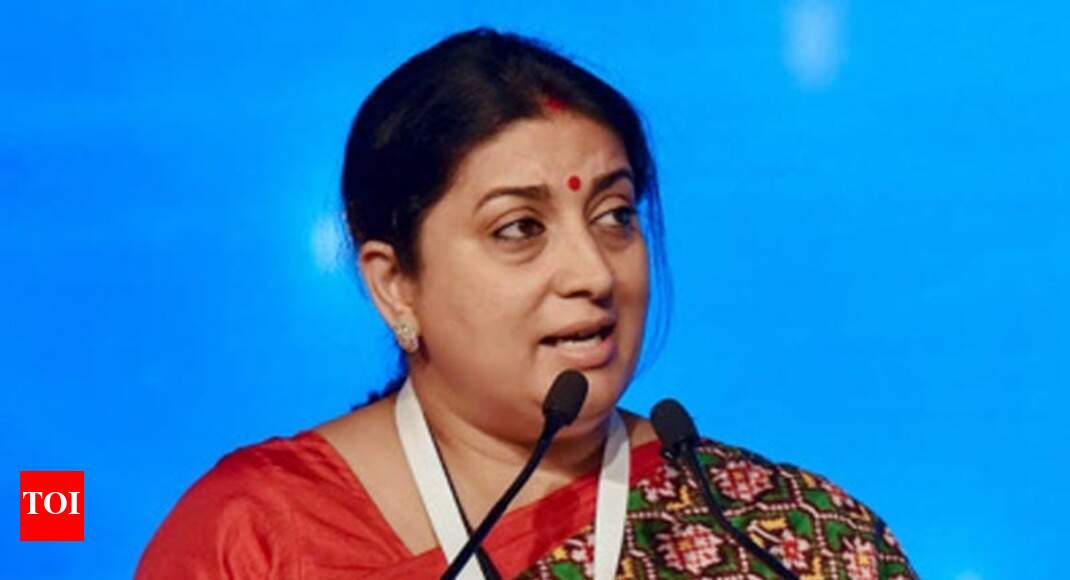 NEW DELHI: A few days after drawing the anger of Rashtrapati Bhawan over the controversy that erupted at the National Film Awards, Union Minister Smriti Irani was expelled from the charge of the important Information and Broadcasting Ministry.
Since her takeover of the I & B Ministry in July 2017, the Iranian woman has been a child of controversy and has repeatedly been at the center of the dispute, much as she was working as Union Human Resource Development Minister.
The controversy surrounding the National Film Awards, which is widely regarded as bureaucratic maltreatment, erupted as I & B ministry officials attempted to blame the Rashtrapati Bhawan for a short-term change to the program that led to Over 50 national winners boycotted the annual gala. What aggravated the embarrassment was the Presidential House's clarification that any claim that the President's program had been decided on the "eleventh hour" was false.
Of the 1
25 winners this year, the president distributed only 11 awards. It was not until the evening before the event that the I & B Ministry informed the winners about the break in tradition and the program change.
Also in March, Irani had solicited an order for "fake news". The Ministry's order states that journalists accused of providing false messages would lose their accreditation once a complaint has been filed, and even before indictment. The order, widely criticized by the media and civil society, was revoked less than 24 hours after the intervention of the PMO.
Even before the dust had settled in the "Fake News" series, Irani announced its ministry's decision to form a body to set rules for the regulation of news portals and media websites.
However, the most public dispute, which greatly embarrassed the government, was Irani's persistently unpleasant exchange with the public broadcaster Prasar Bharati. The deadlock began late last year when Irani decided to implement recommendations from the Sam Pitroda-led committee to make Prasar Bharati a leaner organization.
Among other things, the Iranian Ministry recommended the immediate dismissal of all contract staff, which was rejected and rejected by Prasar Bharati chairman Surya Prakash. The ministry then went on to stop the release of funds to the broadcaster, to lead PB, to pay salaries from his own unanticipated means. This, too, has been the subject of discussions within the government and parliament, which have forced the government to release the funds to PB.

Source link