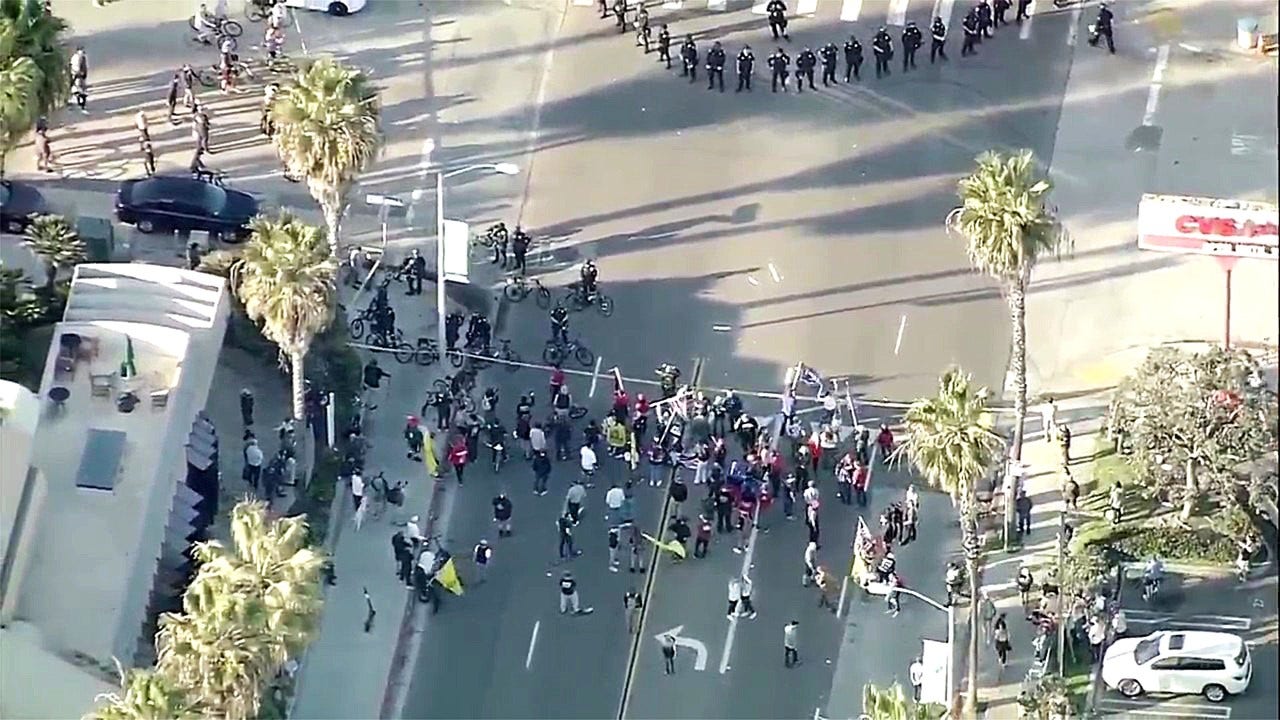 According to reports, police in San Diego declared an illegal rally because Trump supporters and anti-protesters faced off on Saturday.
The protests also prompted the police to warn residents that they could not enter the Pacific Beach intersection "due to violence."
The local branch FOX 5 San Diego posted pictures and videos of many activities on Twitter, showing the two groups and the police trying to prevent the situation from escalating.
The police said on Twitter: "Throw stones and bottles at the officers." "Pepper spray in the crowd is spraying on the officers."
The police promised to take "action"
; against those who attacked the police.
CAPITOL POLICE announced that the official died after get off work; no cause of death
According to KPBS, about 50 pro-Trump demonstrators confronted 200 anti-protesters.The protest started at around 1pm
All groups appeared to have left the area before 6 pm, and the police said they would arrest anyone returning or staying in the area.
NBC 7 San Diego said at least three people were arrested for refusing to disperse.
Click here for the FOX News App
In a video posted online, a group of protesters in black can be heard shouting "Racists go home" at the entrance of the "Crystal Pier", one of them holding the banner of "Anti-Fascist Action".
Source link