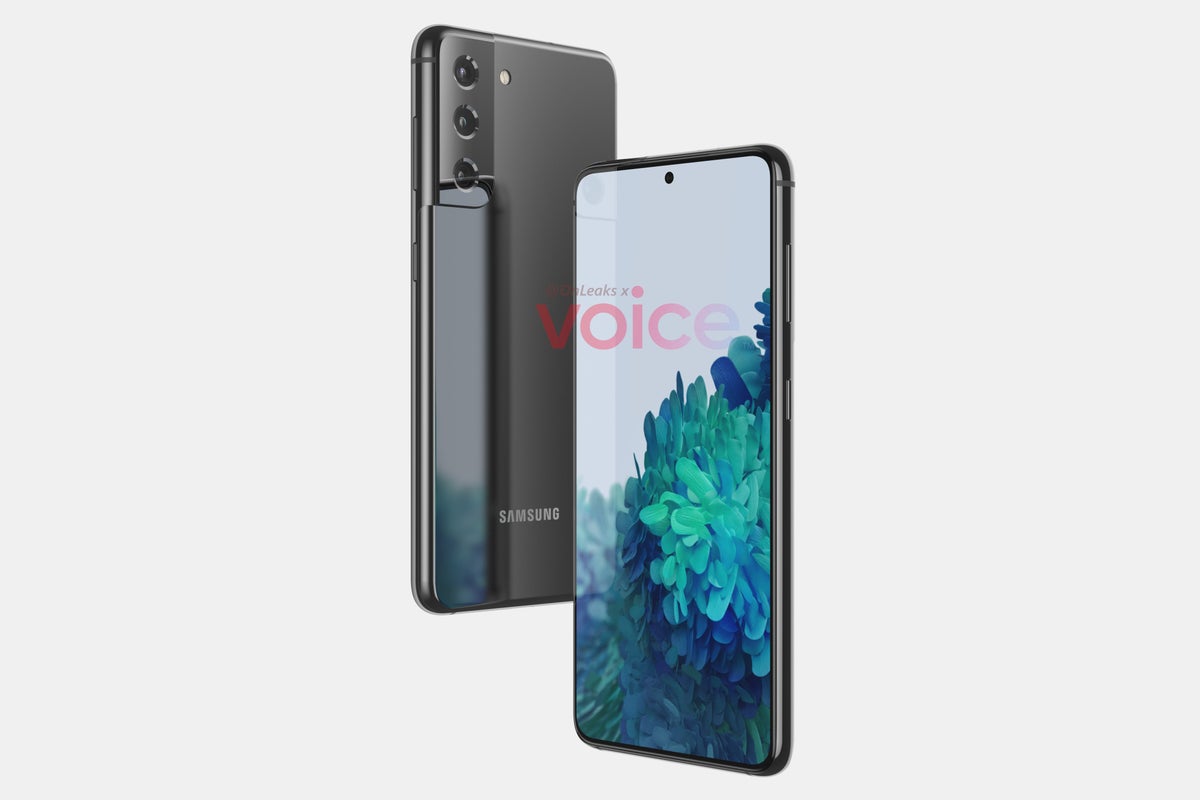 Rumors about the Samsung Galaxy S21 series have been circulating for some time, and there are still a lot of confusions about three months before the release. fortunately, Steve Hemmerstoffer showed off Samsung's next-generation flagship products for the first time.
Samsung is developing a new camera
Today's picture is the standard Galaxy S21 5G model. It has a modified appearance and is designed around the new camera to create a more unique appearance.
Samsung has replaced the boring all-black camera bump with the Galaxy S20 that matches the color of the phone. Each individual sensor is highlighted in this area, just like the Galaxy Note 20 Ultra, and the bump itself is curved on the metal frame.
Samsung Galaxy S21 CAD-based rendering
There seems to be no plan to add additional cameras next year – Samsung has installed three cameras on the rear of the Galaxy S21-but it can be expected that in order to achieve a better overall effect, sensor upgrades are usually carried out.
The previous changes are few
The Galaxy S20 has been praised for its simple front design, and Samsung has taken this response. The 5G Galaxy S21 looks almost the same as its predecessor by adopting a 6.2-inch perforated display and minimal bezels, although the chin is indeed slimmer than before.
All this means that the dimensions of the Galaxy S21 and Galaxy S20 are almost identical. Both phones have a height of 151.7 mm and a thickness of 7.9 mm, although the width is slightly different-the width of the Galaxy S21 is 71.2 mm, and the width of the Galaxy S20 is only 69.1 mm, but the bulge of the camera is not considered.
Other features visible in the rendering include bottom-firing speakers and a USB-C port. Located on the right side of the frame are the usual power buttons and volume keys. As last year, there is no 3.5mm headphone jack.
Samsung Galaxy S21 specifications and features
Samsung Galaxy S21 should be released together with the upcoming Snapdragon 875 in the US and the next-generation Exynos 1000 or 2100 in Europe and other international markets.
Samsung Galaxy S21 CAD-based rendering
These chipsets may require at least 12GB of RAM and 128GB of storage space, although other configurations with more storage space and possibly more RAM should also be provided.
As for the battery, the Galaxy S21 is expected to be the same as the 4,000mAh battery used inside the Galaxy S20. It is also expected to support 25W power adapters, although these adapters may not be included in the box.
This story is in development…
Source link