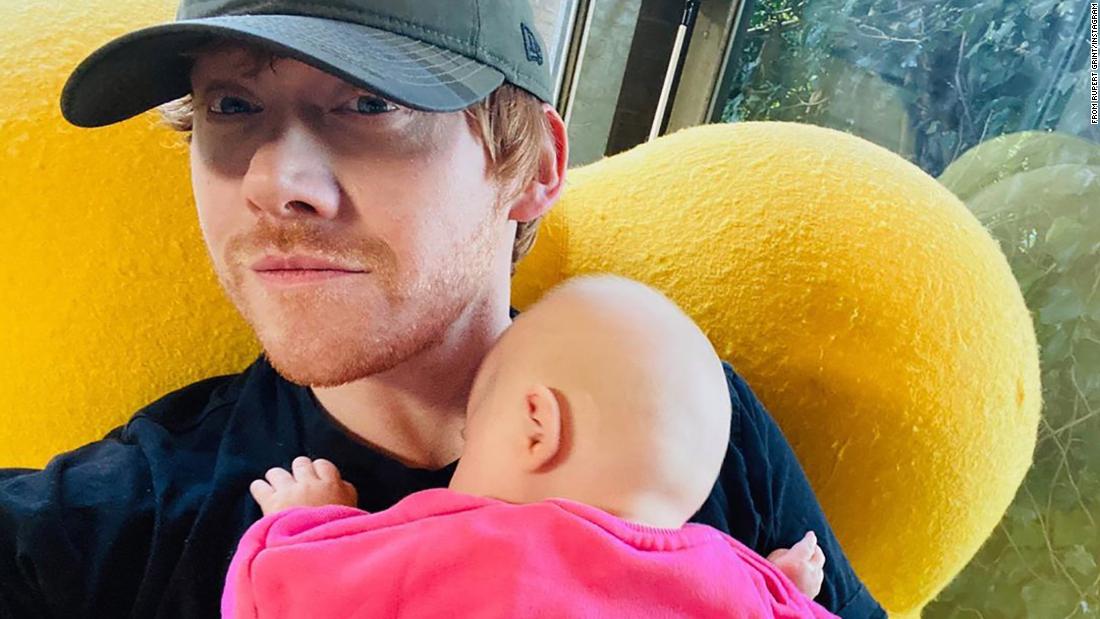 The "Harry Potter" star joined Instagram on Monday and quickly introduced his new daughter.
"Hey, Instagram…. It's only ten years late, but I'm here. Green is in Green! He read the caption of the selfie with his newborn baby. "Here I introduce you to G. Grint Wednesday. Please stay safe, Rupert. "
Grint and his girlfriend George Groome welcomed their children six months ago.
Groome is also in the industry and is known for his role in the play "London to Brighton".
Grint's latest role is Julian Pearce in the TV series "The Servant."
;