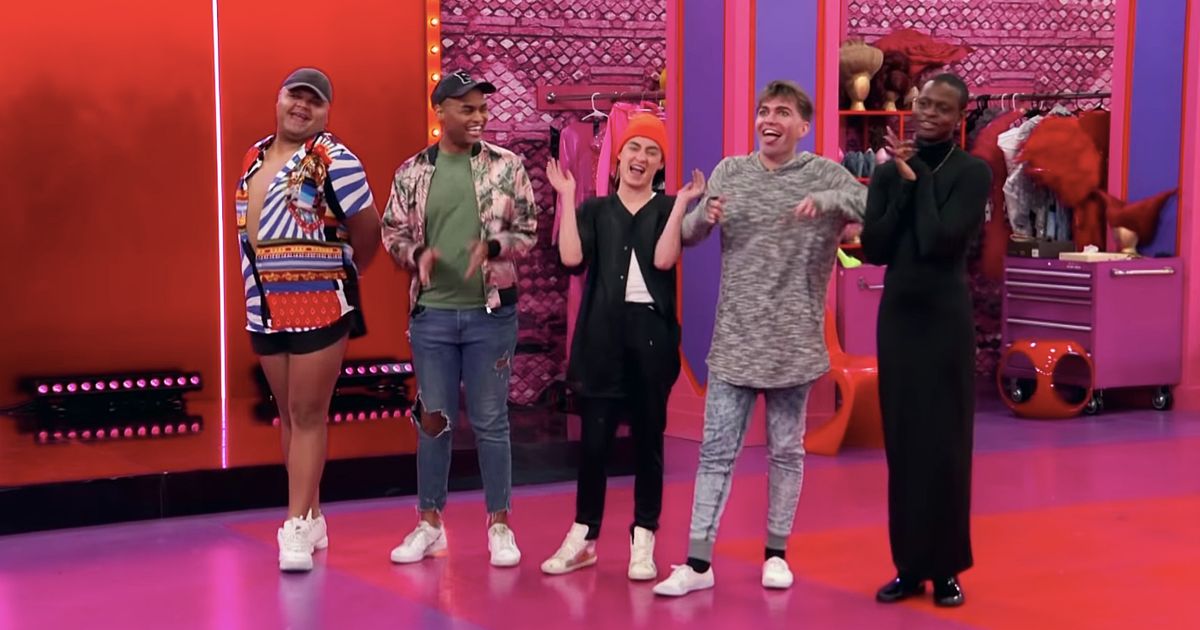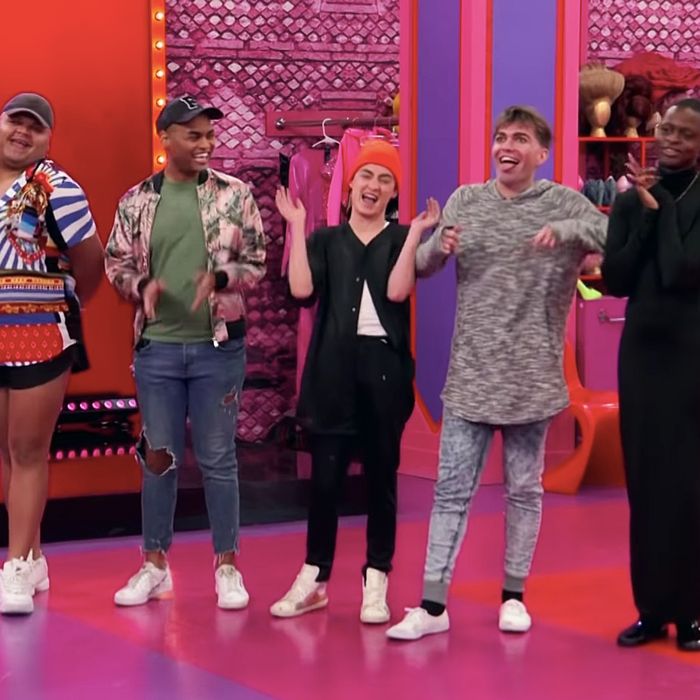 RuPaul's drag race
Hennie, I shrunk the Queens!
Season 13

Chapter 13
Editor rating

4 stars

****
Photo: VH1
Ladies, we almost succeeded. We are stuck in the stalemate of Season 13, and nothing can stop us from crossing the finish line to the finals. No, not even Colin Jost. Although all the acting challenges this week are shrinking, ironically, this episode itself is about growth. (Also, don't tell me this is not ironic. I don't care!) Without further ado, let's talk about each of our lovely top five queens.
On the one hand, we have the growers of the season: Gottmik and Rosé. Gottmik admits that she has entered this season, hiding behind her signature makeup. A few weeks ago, Gottmik explained that although resistance is a powerful channel of creativity for her, the idea of ​​"imitating women" has caused her a lot of trivial irritability. Therefore, in order to eliminate this feeling, she adopted her iconic clown white face. But throughout the season, Gottmik realized that her resistance was far beyond her scope of exploration. She arrived at a fashion girl, and in the course of 13 episodes, she has become a roast girl, an improvisation girl, a snatch game girl, and even a dancing Russian robot girl. The competition allowed Gottmik to flourish and it was the real pleasure of watching. Gottmik hasn't fully accumulated Symone's trophies this season, but she is still very powerful, and this episode is no exception. Gottmik broke her Paris Hilton vocal work, this was the last cheer, and used it to play a thorough entertainment in this lengthy short play. Her Oscars ceremony came from her painful and sexy tickling battles with fake giant cat claws. (I like it when I type sentences like this.) But her most iconic moment in this episode is when she greets the Japanese man in the Hercules movie on the runway. It's solid, it executes well, and it's amazing as usual. The judges love her, we love her, and Gottmic is in the top four with an enviable status.
Then there was Rosé, who also spent several weeks. When she first participated in the competition, Drag race Fans seem to think that Rosé is a bluff and an unbalanced spinning top (this may be strange to New York costume fans, who know that she is the silly drunk queen with an unbalanced spinning top) . Rosé attributes this mentality to the fear of how online fans perceive her. (Why? We are so friendly!) But once she starts to relax her anxiety and eliminate that perfectionist appearance, we begin to see the soft rosy red. As she said so eloquently: "Itch! I am very happy now." In a sense, this episode is the climax of that journey.As we all know, it's easy to lose the plot in these longer periods of time Drag race Respond to challenges. After high concepts, puzzling scripts, and ubiquitous drag queens trying to show off actors to each other, the entertainment value of the entire work tends to decline. Therefore, it is refreshing to see Rosé weaponizing the BFA for good power, choosing not to be a scene stealer or chewing on the scenery and serving the sketch itself. Of course, it paid off for her, and she claimed to be her second victory of the season, entering the first four episodes with the greatest motivation of any other queen.
If Rosé and Gottmik are the growers this season, it will make Symone and Kandy showers. (I'm sorry.) Kandy has entered a lively, confident, loud opera heroine this season, Kandy has ended this season…a fanatical, confident, loud opera heroine. But this is not necessarily a bad thing! Kandy's reputation as a charismatic firepower brand in season 13 won her comedy praise for her ability to read Olivia and Denali's filth on the runway, and even won the challenge. But as interesting as she used to be, this consistency is a double-edged sword. Just like most swords.When challenging the role of Kandy Muse that does not require a signature or the judge did not compete with it, Kandy fell, and then fell hard. Unfortunately, today's plot falls into the latter category. Historically, Kandy has not been afraid to push the challenges she wants, and she usually has a vision for it. But in today's challenge, Kandy launched a crazy villain. This is a conspiracy-heavy role, and it does not take advantage of Condy as a stealer of the robbery scene at all. The judges were disappointed that they dragged her very violently on her runway (for the record, I didn't mind that much). Of course, mere criticism is not enough to destroy Kandy's spirit. She claimed to have won a decisive victory in the third lipstick of the season, thus officially winning a place in the top four.
Next, another queen, Symon, has not grown in many ways this season. Again, when she started the season with two challenge victories and the runway making headlines, where did she "grow up"? However, Symonone's Achilles' heel is still her "inner spoiler" (the French term is of course "broken carburetor"). Symone rarely wavered, but when she did, it was always the escalation of negative self-talk that caused her to get into trouble in her own way. mood! In this way, the episode tonight is completely fake. In front of the runway, Symone spent a truly heartbreaking and fragile moment in the in regret chair, where she explained how bad it was to do well and make the Avalon family proud. It also provokes unpleasant flashbacks when moving, until the last episode, a similar collapse caused Symone to lip-sync in her life. Fortunately, Symone's talents won this week (usually), and in fact, she ended up with the highest praise of the night. My blood pressure has not recovered yet, but I can rest assured!
Finally, Olivia. Not the grower, not the shower, but more… hissing people. On the runway, Symonone narrated clearly every day: "Olivia still has a lot to do." Olivia had passed with Rosé as early as the premiere. The lip synchro reached its peak, and then claimed to have been challenged twice in a row due to the restart of the rude and Bossy Rossy. (I still disagree with the latter, but I digress.) Since then, Olivia has been going downhill. Since the last win, she has been negatively commented on almost every episode, and tonight is her second attack in three weeks. Drag race It was a marathon, not a sprint. When the race was reduced to this group of veteran queens, Olivia seemed to have no stamina or experience to keep up. When it came to Olivia, the judges started to sound like record-breaking, explaining that her positive attitude did not give what she thought it was, and it was time to break the rules. But this time, it was too late. Olivia had an amazing lipstick sync with Cher's "Strong Enough" this week, but Kandy gave her a little bit better, so her crown This is the end of the journey.
Top four! Top four!After three consecutive months Drag race We finally have a perfect queen quartet. Personally, I will shout #TeamSymone on the roof in the next two weeks, and I encourage everyone to join me. Goodbye!
Source link