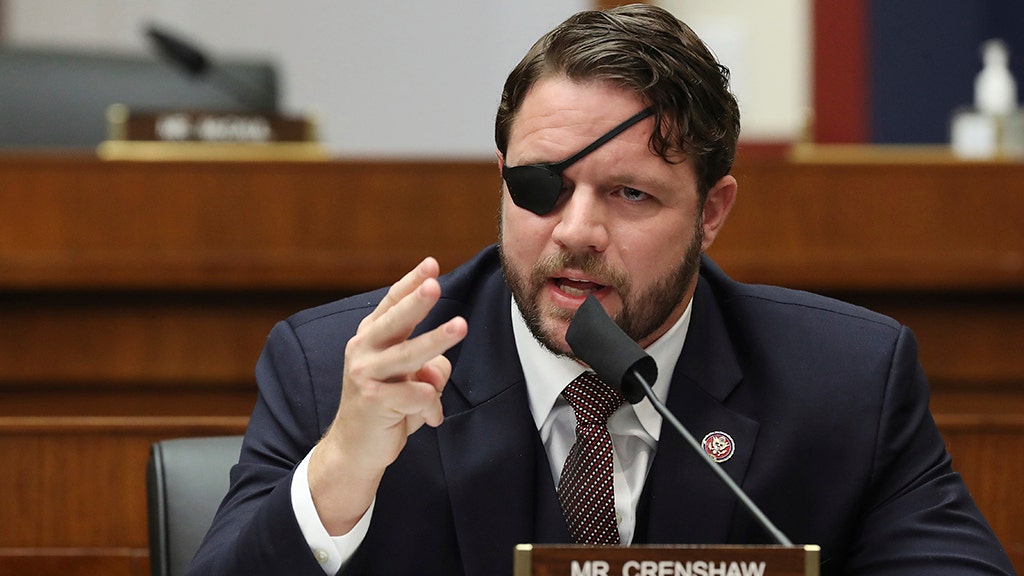 Representative Dan Crenshaw of Texas told United Airlines that it took the same controversial route when its rival Delta Airlines attacked Georgia's recent election laws. After that, he "shut up".
United Airlines called Georgia's new voting law "wrong" and claimed that it "infringes on the voting rights of fellow Americans."
Georgian company conducts business in China and remains silent on human rights violations
A Texas congressman fired on Monday, attacking United Airlines as a "hypocrite."
Crenshaw pointed out that Manchester United has developed a policy that requires people to bring photo IDs when they board the plane.
"̵
6;Travellers 18 years or older must have a valid, valid photo ID issued by the U.S. federal or state government, which should include name, date of birth, gender, expiration date and travel tamper-proof features,"" Congressman quoted Manchester United's policy.
McGoo turned his "view" out because of a conflict with McCain over George Water's voting law
Crenshaw said: "This is your policy, Manchester United." "Shut up. "
United Airlines, the latest major airline to condemn the new voting law in Peach State, joined rival Delta Airlines in attacking the law.
Ed Bastian, the chief executive of Delta Airlines, came under fire after violating the law by claiming it was "based on a lie." Arkansas Senator Tom Cotton revealed that Delta Air Lines had previously praised the new voting law and brought a receipt in the form of a previous statement.
"In the past few weeks, Delta, widely elected officials in both states have participated in expressing our strong belief that Georgia must have a fair and safe election process, with extensive voter participation and equal voting," the release read.
Click here for the FOX News App
The recently enacted law expanded early voting on weekends, imposed new restrictions on postal voting, and increased voter ID requirements. Outside groups are also prohibited from distributing food and water to those waiting to vote.
Source link