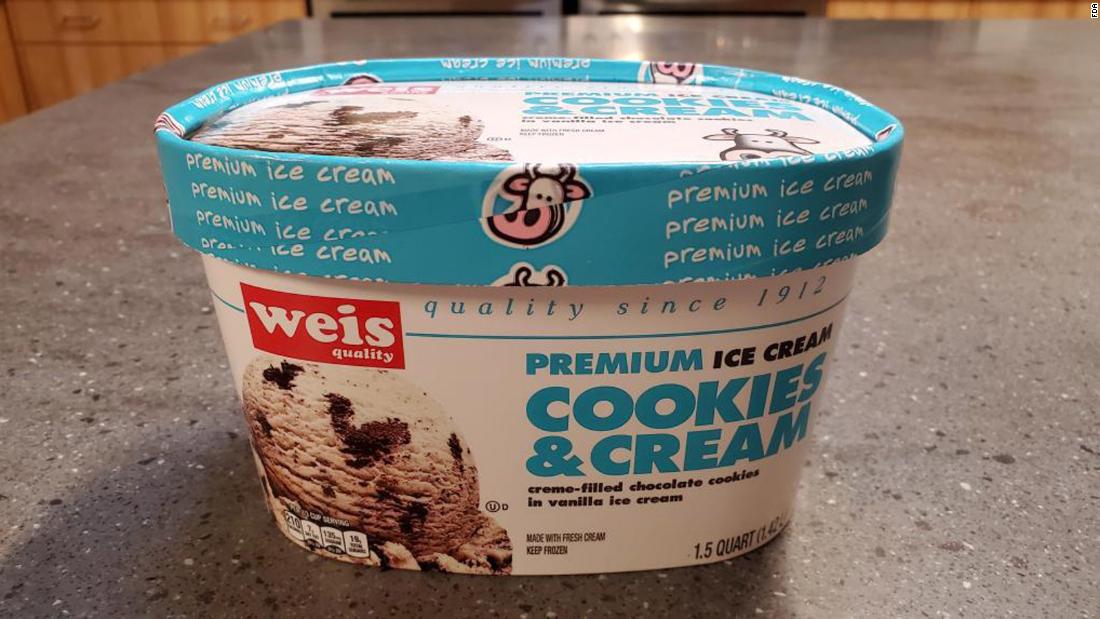 According to the FDA, more than 11,000 Weis Markets ice cream product containers that may be contaminated with metal equipment parts have been recalled.
The company said in a press release: "These products may be contaminated with foreign objects, especially metal filling equipment parts." He also added that such foreign objects may pose a choking hazard.
The recall involves 10,869 units of Weis Quality biscuit and cream ice cream 48-ounce containers and 502 3-gallon bulk containers of Klein vanilla milk ice cream.
The company said there were reports that a customer found "complete metal equipment"
; in a 48-ounce biscuit and cream carton.
The 48-ounce container has been sold in 197 Weis Markets grocery stores in Pennsylvania, Maryland, Virginia, Delaware, New Jersey, New York, Delaware, and West Virginia. The company stated that they have now been removed from sales.
The product's sales deadline is October 21, 2020, located at the bottom of the container. Customers who bought the product can return it and get a full refund.
3 gallons of Klein's Vanilla bulk ice cream is not for retail sale. The company said it was sold to a retail store in New York and has been demolished.
The company stated that other ice cream products that were packaged on the same day as the recalled items were stored in the warehouse and were not distributed.
The company said that customers who need more information can contact Weis customer service.
Source link