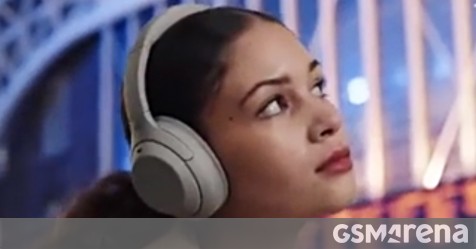 Sony will host an audio-centric event next week, but all of us can be sure that it will be the WH-1000XM4 active noise-canceling headphones, which will debut on August 6. Due to the video leak, we can now see what new changes the upcoming model has compared to the already outstanding XM3.
We just said that this is not a lot, but there is not much room for improvement. Perhaps the most useful additional feature is the wear sensor, which will pause your music when you remove the headphones from your ears, and resume playback when you put them back on-there were obvious omissions on previous models. Another additional feature is the ability to store location-based setting presets.
Voice chat is another new entry in the feature list-it will pause your music when it detects that you are speaking, and resume playing after you finish speaking. This is done 30 seconds after the end of the call (different time intervals can be set in the app), so you have a chance to hear the response, although the other party still cannot know that you can hear them.
The rest is almost the same. The design of the new headset is basically the same as the current model (same black and "silver" color options), and has the same 40mm driver and 30 hours of battery life. The QN1 noise reduction chip has been carried over, and Sony's research shows that XM4s will provide industry-leading ANC as of April 2020. There is also a multi-mode adaptive sound control that adjusts the ANC level and volume according to the activity.
Resources
Source link