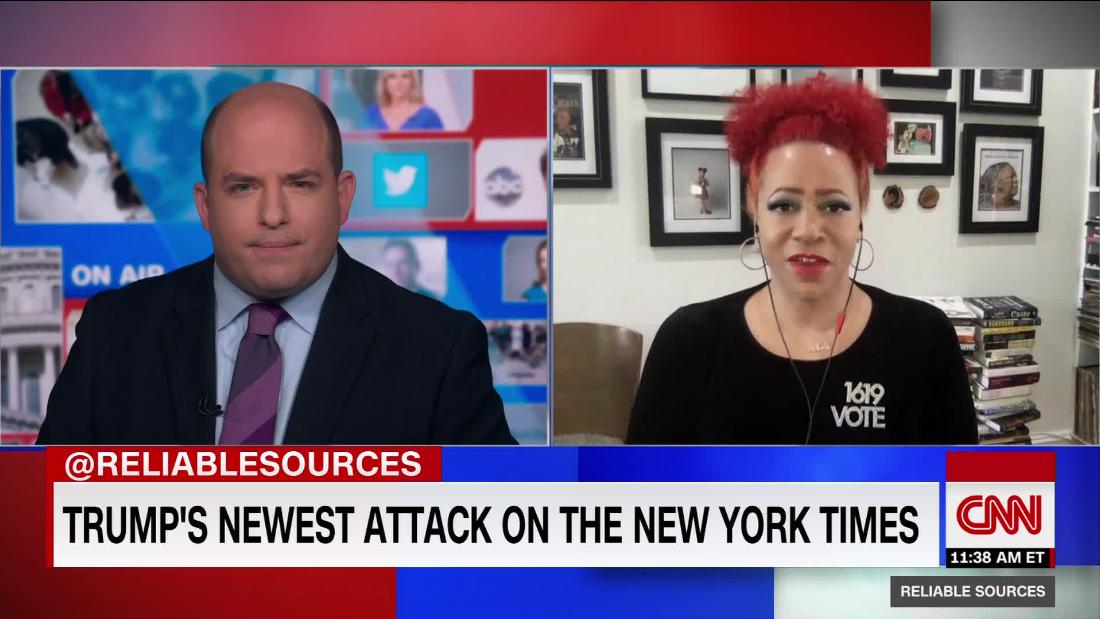 At a rally on Saturday, Trump announced that he hopes the proposed TikTok deal includes the establishment of a $5 billion fund for Educate people about the so-called "real history of our country-real history, not fake history".
In a speech on Constitution Day earlier this month, Trump attacked the New York Times' Project 1619, which was a Pulitzer Prize-winning project. The project arrived in the United States in August 1619 when the first slave ship The date of the coast reframes American history. The president said that it should not be taught in school.
Nikole Hannah-Jones said on CNN's Chief Media Correspondent Brian Stelter's "Reliable Sources"
; on Sunday: "The Federal Government There is no curriculum. She added that the federal government is trying to "inculcate" students into what it considers to be a "patriotic" interpretation of history, "All Americans-regardless of their politics-should receive deep attention. "
According to the New York Times, the "1619 Project" aims to reshape the history of our country by placing the consequences of slavery and the contributions of black Americans at the center of our country's narrative.
Trump said in a tweet in early September that the U.S. Department of Education will investigate whether California schools use the New York Times Project 1619 in public school curricula. He wrote: "The Ministry of Education is studying this issue. If so, they will not receive funding!"
Hannah Jones said: "These are tough weeks." She added: "Of course I didn't expect the President of the United States to hold a press conference."
Hannah-Jones will continue working on the 1619 project, which she said is expanding from its local online format to TV, movies and books.
Hannah Jones said: "Trump clearly sees it as a tool in the cultural war arsenal." "It doesn't seem to free our children from the history of slavery."
Source link