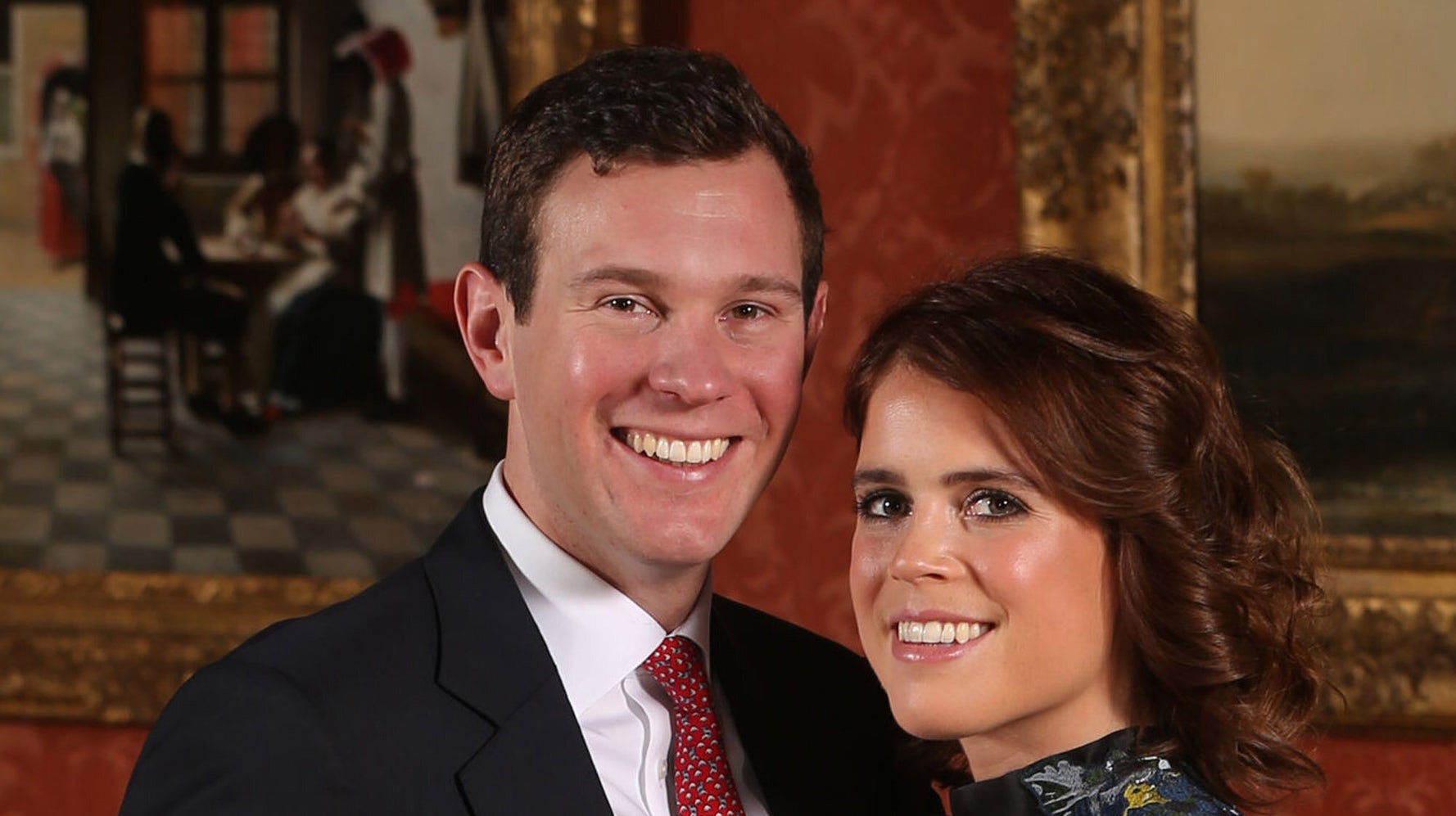 Princess Eugenie and Jack Brooksbank have decided on the name of their newborn son: August Philip Hawke Brooksbank.
"Thank you for providing so much wonderful information. Our hearts are full of love for this little human being, and these words cannot express.
In the picture, August grabbed his mother's finger while being held tightly by his father:
The princess said that the photo was taken by "our excellent midwife" during a family visit. She also thanked "the outstanding basic workers, including our midwives, who came to fire our boys."
;
Buckingham Palace said the couple was "happy to share the first photo with their family." Eugenie's mother Sarah Ferguson said on Twitter that she and her ex-husband, Prince Andrew (as grandparents) "are arriving Time was blessed".
She wrote on Twitter: "He is a good blessing to our family and brings this love and joy." "I am proud of Jack and Eugenie. They are and will be wonderful parents."
The middle name of Philip in August is to commemorate his 99-year-old great-grandfather Prince Philip. The Duke of Edinburgh was taken to the hospital as a preventive measure on Tuesday after feeling unwell.
The royal family wrote in an Instagram story: "He is named after great-grandfather and x5 great-grandfather."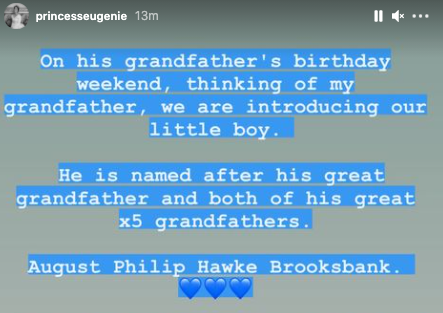 Instagram/Princess Eugenie


Princess Eugenie gave birth to her son at Portland Hospital in London on February 9th, together with her husband. The dwarf weighs 8 pounds (1 ounce).
Buckingham Palace announced in the announcement at the time: "The Queen has been informed and is pleased with the news and provided news for the Queen, the Duke of Edinburgh, the Duke of York, Sarah, the Duchess of York, and George Brooksbank."
Eugenie also made her announcement on the day her son was born, and posted a photo of her and Brooksbank holding the newborn hand on her Instagram account.
Royal used three blue heart emojis and some exclamation marks to title the post to increase the effect:
The newest member of the British royal family is Queen Elizabeth's ninth great-grandson.