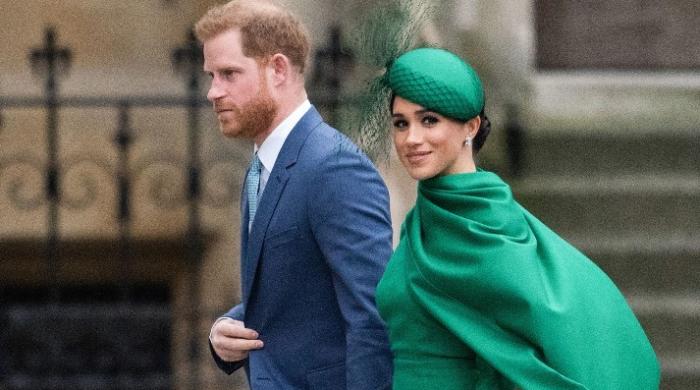 After the royal family members resigned and severed ties with their families, Prince Harry and Meghan Markle were subjected to hostility and indifference from the royal family members.
When the two ended their final royal engagement, the Duke and Duchess of Sussex were very annoyed by the coldness of their closest family members.
Royal biographer and historian Robert Lacey revealed that after Harry Prince saw him and Meghan being "shunned" during the Commonwealth National Day service in March this year, It was very annoyed.
As Lacey said, Prince Harry was upset and angry when he was told that he and Meghan would not participate in the Commonwealth Day parade. The parade is very important to the royal family and is a sentimental event. High-ranking members of the royal family followed the queen through the aisles of Westminster Abbey before the service began.
On the other hand, Kate Middleton and Prince William had to wait for Queen Elizabeth to arrive, and then walked to their seats behind her instead of following their assistants.
"When Harry heard that he and Meghan were so vividly separated in the final performance, he was very angry.
Lacey wrote: "The low-key service of spare parts-one of the root causes of this sad parting basic-cannot be explained more surprisingly."
;
When Prince William decided not to add fire, he proved to be a responsible brother and family member, and he entered with Kate immediately after the birth of Prince Harry and Meghan.
Mr. Lacey wrote: "The telephone line was buzzing the previous weekend (service time is Monday afternoon). Fortunately, Prince William makes more sense than his subordinates."
"He announced that he and Kate will be happy to skip the parade and take their place with Harry and Uncle Edward without a ceremony."
When talking about Meghan and Prince Harry, royal experts revealed: "This decision was made without consulting them. After printing two thousand service orders for the guests, they They were only told that their names were clearly absent.
"This year only the Duke and Duchess of Cambridge, the Prince of Wales and the Duchess of Cornwall have walked through the abbey with the monarch. This is intentional."


Source link