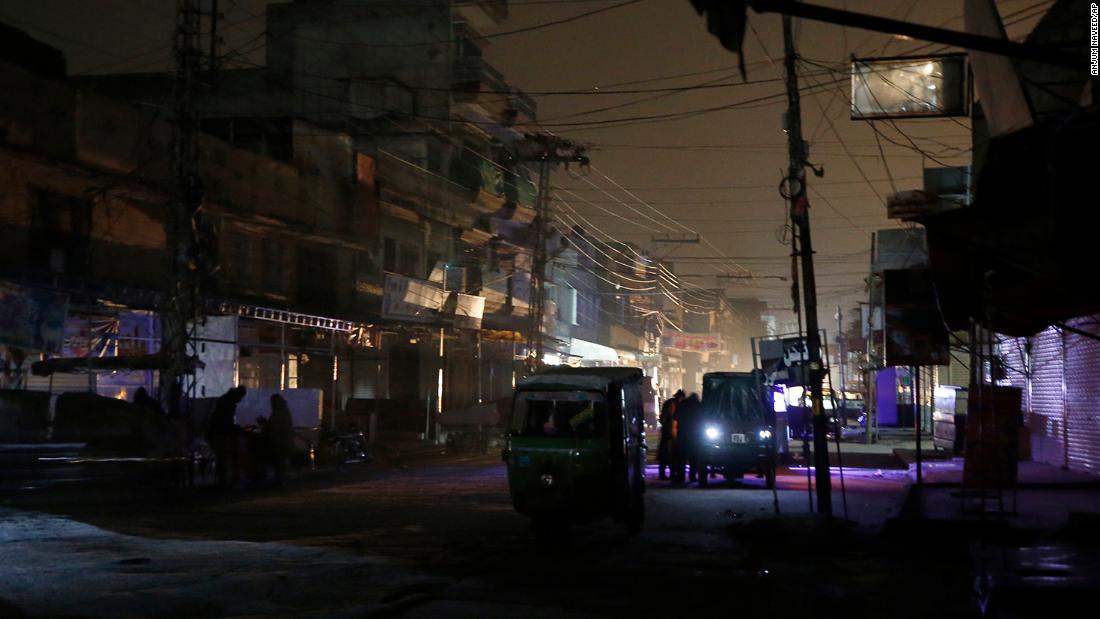 Pakistan's Minister of Electricity, Omar Ayub Khan, said on Twitter: "The nationwide power outage is caused by a sudden drop in the frequency of the power transmission system." He asked people across the country to remain calm.
This is the most common power outage in Pakistan since 2015.
The Ministry of Energy said in a statement that according to a preliminary report, a failure of the Gudu Thermal Power Plant in Sindh province in southern Pakistan caused the shutdown of power plants across the country.
In Karachi, witnesses reported that people rushed to buy gasoline for their home generators, and there was a long queue at the gas station, which kept running.
"Residents lined up outside the gasoline pumps. When people lined up to buy fuel for backup generators, cars lined up. When I was in line, people had been waiting for hours with gasoline tanks,"
; resident Akbar Sa Fei said. In Karachi.
Efforts are now being made to restore electricity throughout the country. According to information shared by K-Electric, the company that supplies electricity to the city, most of Karachi, Pakistan's largest city, still lacks electricity.
At 6:44 On Sunday, local time, Energy Minister Omar Ayub Khan (Omar Ayub Khan) tweeted that most areas of the capital Islamabad had been restored to power.
Abdullah Khan, a spokesman for Pakistan's main airline PIA, said that despite the power outage, all flight operations are still operating normally.
He said: "All major airports in the country have backup generators."
Power failures are not uncommon in Pakistan. Most large hospitals, airports and other institutions have their own generators. Those who have the ability to often leave gasoline generators at home during power outages.
Reuters also contributed to this story.