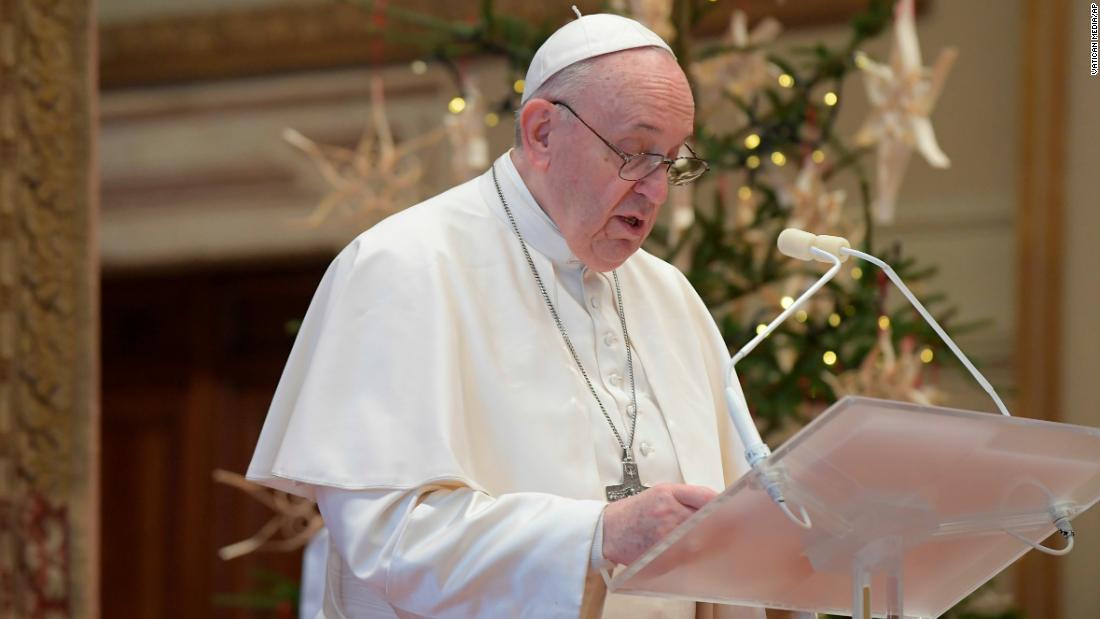 This marks the first time the Pope has missed a New Year's Eve or Christmas celebration, but this is not the first time he has skipped it.
On February 27, Pope Francis, 84, canceled what the Vatican Press Office called a "lightly imposed" planned mass, denying rumors that Pontic might have signed a contract with Covid-19.
Later I saw him coughing, sneezing and hoarse voice.
When Pope Francis visited Brazil in 2013, he revealed for the first time that he had sciatica (spine herniation) at a press conference on board.
Francis said at the time: "The worst thing that happened-sorry-was the attack of sciatica-really!-I have the first month, because I was sitting in an armchair for an interview, which was very hurtful." When asked what is the worst part of being pope. He added: "Sciatica is very painful, very painful! I don't want to be like this to anyone!"
On August 10, 2017, he announced that he was able to deal with the disease. The Vatican later confirmed that the Pope received treatment, including massages and injections twice a week to relieve leg pain.
The Pope will be replaced by Cardinal Giovanni Battista Re, Dean of the Cardinal Academy, to participate in the Vespers service on Thursday afternoon, and New Year's Day Secretary of State Pietro Parolin (Pietro Parolin) celebrates New Year's Day mass. Pope Francis will still lead Angelus in prayer on Friday as planned.
Source link