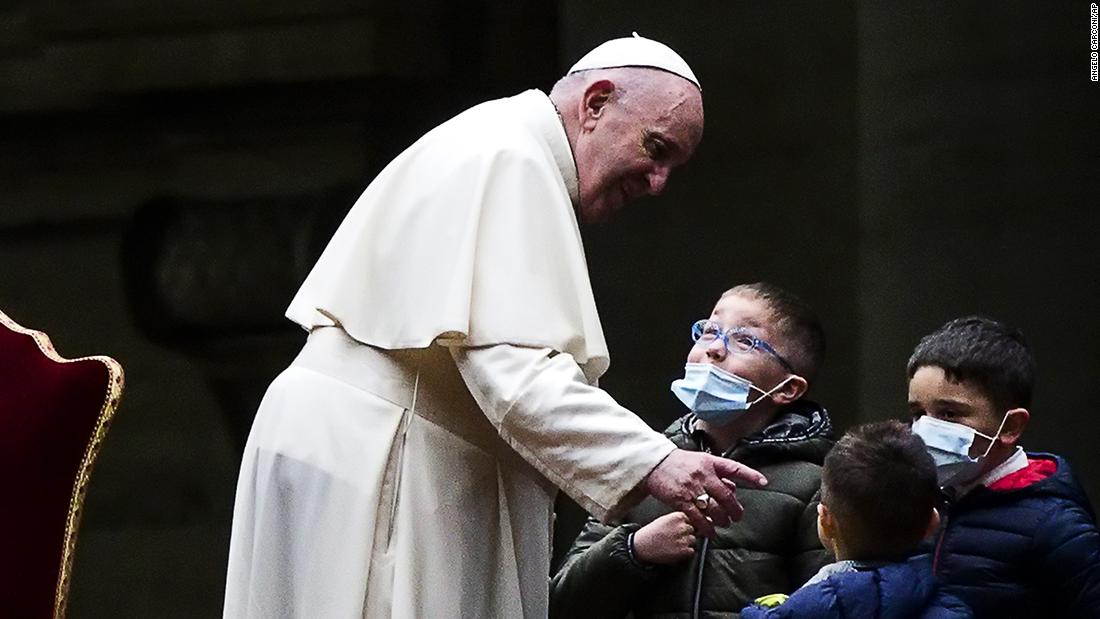 This boy was followed by several other children who hugged and chatted with the Pope.
These children are part of a special cross ceremony and come from foster families, Scout groups and the local Catholic church.
Every year, Francis chooses a group of people to write and read prayers.
The children formed a team for 2021 and made some pictures for the event.
The pictures and prayers represent the 14 "stations" or events that led to the crucifixion, which is a commemoration of Good Friday.
The choir of the Sistine Chapel also participated in the concert and sang Gregorian's chant "Crux Fidelis".
Traditionally, crowds flock to St. Peter's Square during Good Friday and Easter, but due to coronavirus restrictions, the area is basically empty, with only the Pope, some guests and children present.
This is the second Easter, and social distancing restrictions limit the number of believers in Rome.
During a service on Friday, the Pope was seen lying prone on the floor of St. Peter's Basilica.
He will hold Easter Sunday Mass in the Vatican on April 4, followed by a blessing from the Pope of Rome.
Delia Gallagher reports from Rome. Zamira Rahim wrote in London.
Source link