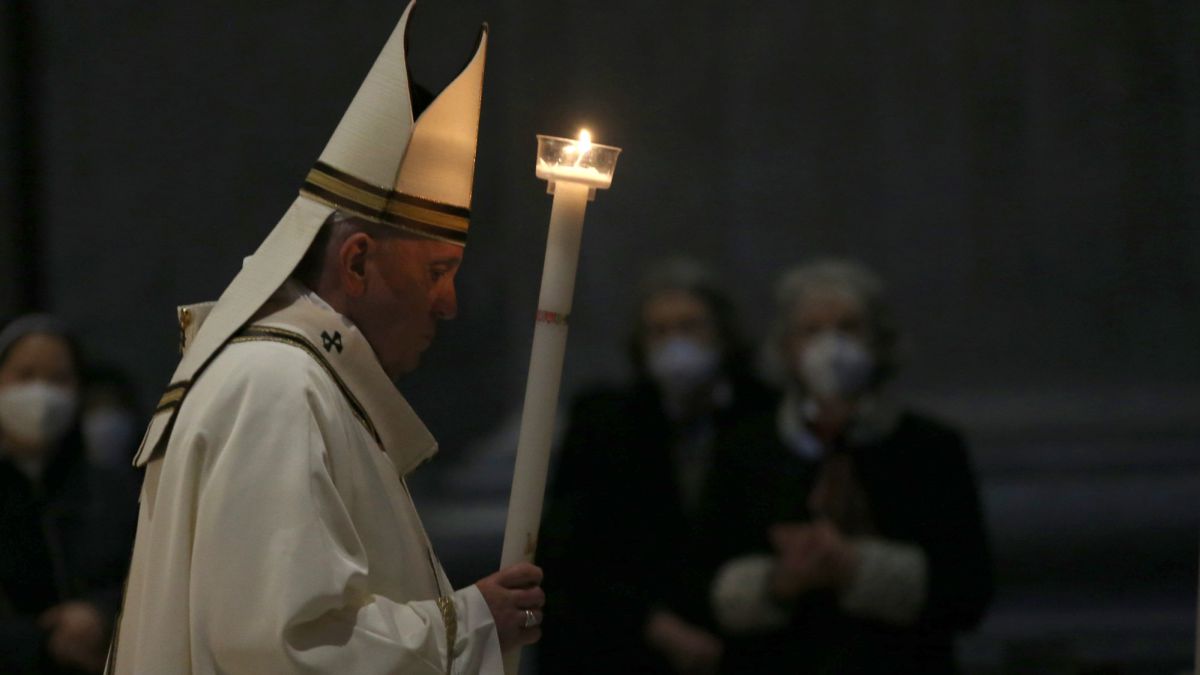 Easter Sunday Mass and Urbi et Orbi: Welcome
Today, Easter Sunday, Pope Francis celebrated Easter Morning Mass in the Vatican, and then passed on the traditional "Urbi et Orbi" blessing to him.
Easter morning mass will be held in St. Peter's Basilica Eastern Standard Time (CEST) 10:00 (USA Daylight Saving Time 04:00 and US Daylight Saving Time 01:00; 09:00 BST, UK time).
Pope's Urbi and Obi information Then it will be held at 12:00 CEST (06:00 U.S. Daylight Saving Time and 03:00 U.S. Daylight Saving Time; 11:00 BST in the UK).
Source link