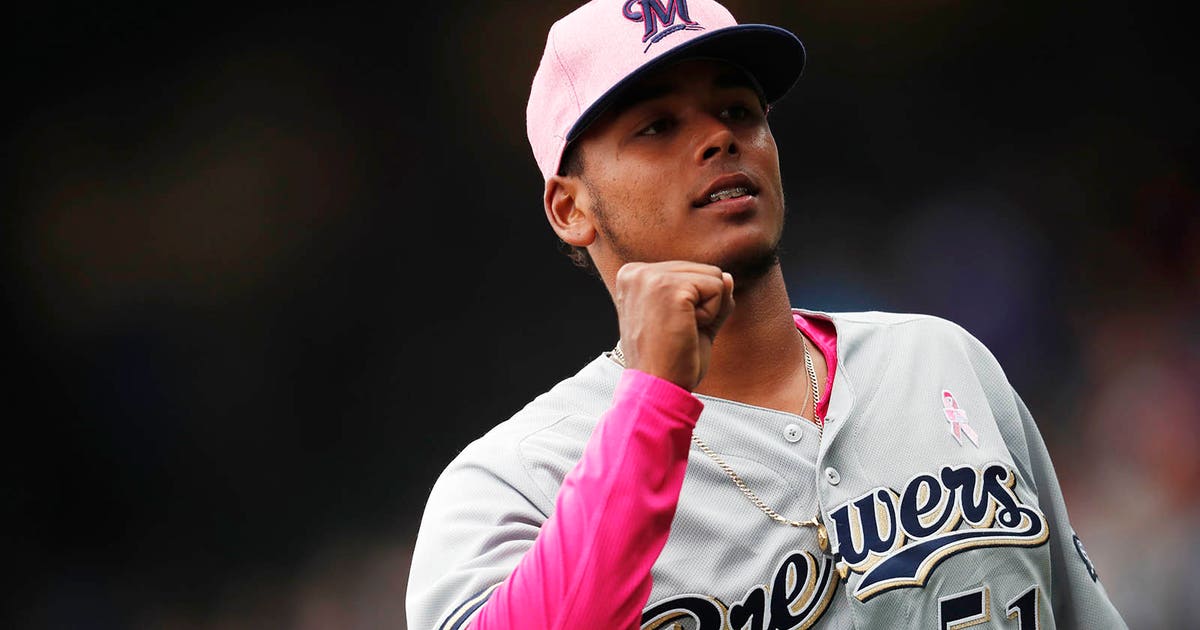 DENVER – Freddy Peralta made no objection to Matchday six of his major league debut and set a milwaukee rookie record with thirteen strikeouts and led the Brewers 7-3 on Sunday over the Colorado Rockies.
A 21-year-old right-hander who played 5-1 at Triple-A Colorado Springs, Peralta (1-0) this season, did not give away until David Dahl scored a goal in the sixth. Peralta froze Charlie Blackmon on a 92 mph fastball for a called third strike and was replaced by Matt Albers.
With his parents in the stands watching Peralta for the first time, Peralta went two in 5 2/3 innings and left after 98 pitches. He broke Brewers previous rookie strikeout record or 1
2 shared by Teddy Higuera (1985), Juan Nieves (1986), Cal Eldred (1992) and Steve Woodard (1997).
Peralta beat Nolan Arenado, Carlos Gonzalez and Trevor Story in succession in both the second and fourth innings. Colorado loaded the bases in the third field on a fielding mistake by third baseman Travis Shaw and two walks before Charlie Blackmon failed.
Jon Gray (4-5) posted six runs and 10 hits in 5 1/3 innings.
Shaw and Jesus Aguilar married for the Brewers, who went with a 7-0 lead to sixth place.
Tyler Saladino's RBI double and Christian Yelich's two-man single made three runs in the second round, Shaw made it 4-0 in the third with his ninth homer, and Aguilar hit a three-run homer against Harrison Musgrave in Der sixth.
Tony Wolters heaved in the seventh against Albers, and Dahl hit a two-run ride in the eighth of Dan Jennings.
TRAINER ROOM
Brewers: RHP Zach Davis (right shoulder) played catch again, and the Brewers hope to know more about his availability on Monday.
UP NEXT
Brewers: RHP Junior Guerra (2-3, 3.09) will open a series of three games in Arizona on Monday night.
Rockies: LHP Tyler Anderson (2-1, 4.23) kicks off a series of three games in San Diego on Monday night.