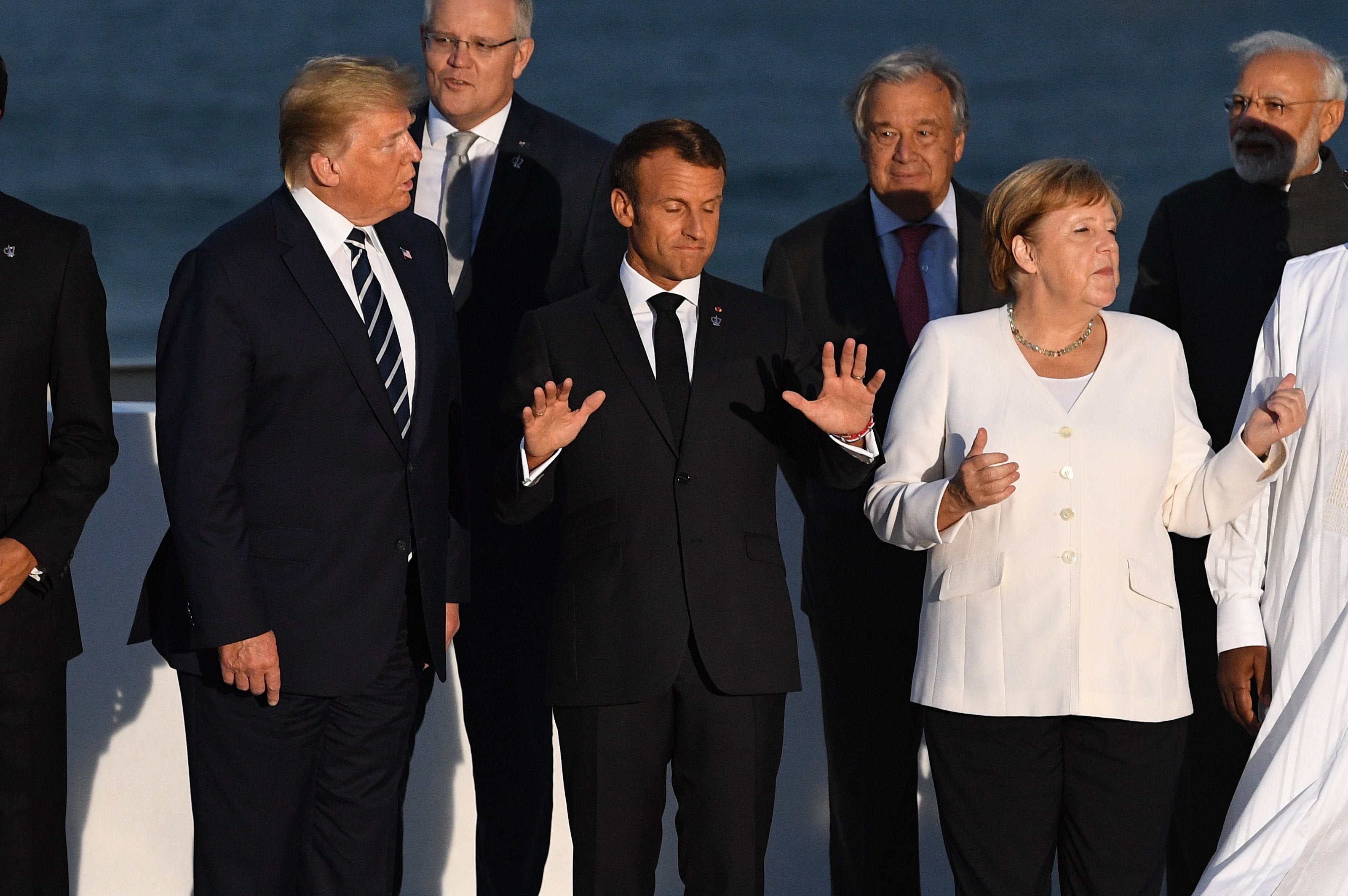 A poll showed that since the establishment of the Trump administration, the image of the United States overseas has been affected, but with the beginning of the coronavirus pandemic, this year's overseas image has dropped to a new low.
A 13-country survey conducted by the Pew Research Center showed that the reputation of the United States among its major allies and partners has plummeted.
Since the organization began investigating this topic 20 years ago, the percentage of the public who favors the United States has been at the lowest point in several countries.
The median of 1
3 countries/regions is good for the United States, accounting for 34% of respondents, and only 16% have confidence in President Donald Trump.
Only Spain, the United Kingdom, Japan, Italy, and South Korea favor more than 40% of the United States.
Western Europeans have a particularly low view of the president. Only 9% to 11% of the presidents have confidence in Belgium, Germany, Denmark and France.
Japanese respondents have the most confidence in Trump, but the total is only 25%. Britain's view of the United States is 41%, and its confidence in Trump is 19%.
Confidence in the president is as low as George W. Bush after Hurricane Katrina. Trump is currently considered similar to the leaders of Russia and China, with 83% of people not confident in him, while Vladimir Putin's 73% and Xi Jinping's 78%.
In terms of the pandemic, respondents were asked to say whether the United States has done a good job responding to the coronavirus. They were also asked about their country, the World Health Organization, the European Union and China.
The average score of the United States is 15%, while the home country is 74%, the World Health Organization is 64%, the European Union is 57%, and China is 37%.
Only 6% of South Korean respondents said the United States did a good job. Among those who believe that the United States can handle the crisis well, Spain has the highest proportion of respondents, at 20%.
The survey was conducted among 13,273 people in 13 countries (excluding the United States) from June 10 to August 3, 2020.
Source link