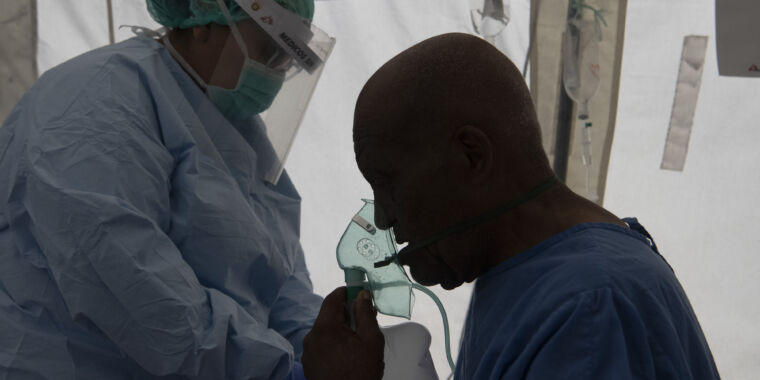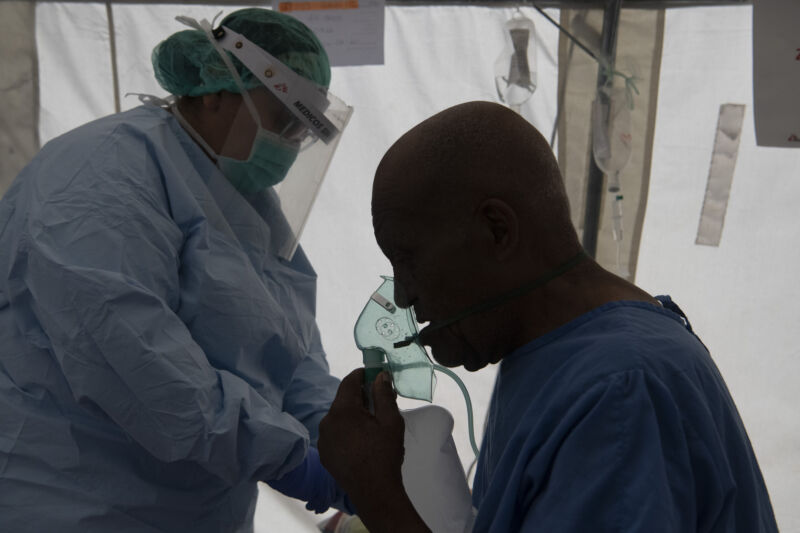 The World Health Organization stressed at today's press conference that a large number of people infected with the coronavirus SARS-CoV-2 are suffering from long-term symptoms and it will take weeks or months to fully recover.
"I have heard first-hand accounts of people facing the medium and long-term effects of COVID-19 infection," said WHO Director-General Dr Tedros Adhanom Ghebreyesus. "What is really worrying is that it changes over time, often overlaps and affects various symptoms of any system in the body."
Although there have been reports of COVID-19 long-distance transport aircraft for a long time, the World Health Organization is still working hard to raise awareness of this issue. Tedros pointed out that it is not yet clear what percentage of infected people continue to suffer from medium and long-term health problems. However, it is clear that "this is not just a virus that kills people." There are more than 45 million cases worldwide (and counting), and even a small percentage means that a large number of people will have long-term disabilities.
Obviously, long-term symptoms and complications also affect many COVID-19 patients. It shows long-term effects in both mild and severe disease patients. According to reports, young people, old people, women, men, and even children are struggling with this disease for a long time.
At today's press conference, Tedros invited three guests to share their long-term experience with COVID-19. He started with Professor Paul Garner, an infectious disease epidemiologist at the Liverpool School of Tropical Medicine. Garner became ill with COVID-19 in March. He said: "I am healthy and healthy, and think this is a creepy disease, I can brush it off my shoulders." But this is not the case.
Garner said that for four months, he experienced severe fatigue, sweating, headaches and mood swings. He could not move either. For the next three months, he was completely exhausted and recovered when he overdone. He said that the situation has only improved in the past two weeks.
"I never thought that I would be wiped out by this virus for seven months. Nothing has evaporated," he said.
Huge scale
As an epidemiologist, he pointed out that long-term COVID appears to have multiple symptoms. He said: "I have a special form." Data shows that other victims can cause heart damage, persistent breathing difficulties, thinking problems, and other evidence of organ damage.
He added: "Post-viral syndrome is not new." "But all we have here is a large number of people who are suddenly severely disabled."
Tedros then welcomes Martha Sibanda, a nurse in Johannesburg, South Africa, who was infected in June. Her symptoms started with shortness of breath, coughing and fatigue, and then things quickly escalated to the point where she needed oxygen. She was hospitalized at first, but then transferred to intensive care, where she spent eight days. Although she could move back to the hospital ward afterwards, she was still weaned with oxygen. She stayed in the hospital for 26 days, relying on oxygen. Now, in her fourth month, she still has trouble breathing and cannot return to work. Her goal is to return to work by the end of the month. It has been five months since she fell ill.
Finally, Tedros invited Lyth Hishmeh, a healthy software engineer from the UK before the age of 26. Lyth was infected in March and first showed flu-like symptoms. After several weeks of treating his illness at home, he was lethargic and tried to buy groceries. Although the doctor at the hospital told him that he was in the terminal stage of pneumonia, he still did not recover and was able to return to work.
He said: "It has been almost eight months now, and I still feel tired, brain fog, chest pain, heart pals, digestive problems, and short-term memory loss." "My body has no affected systems. If you were eight months ago Ask me if I think this will happen if I get COVID, I will say no, no, not at all."
Tedros added that this threat "really strengthens what is the dangerous virus COVID-19." "This has also strengthened me that the so-called "natural herd immunity" strategy is morally unreasonable and unfeasible. This will not only lead to millions of unnecessary deaths, but also lead to a long period of full recovery for a large number of people. the way."
Source link