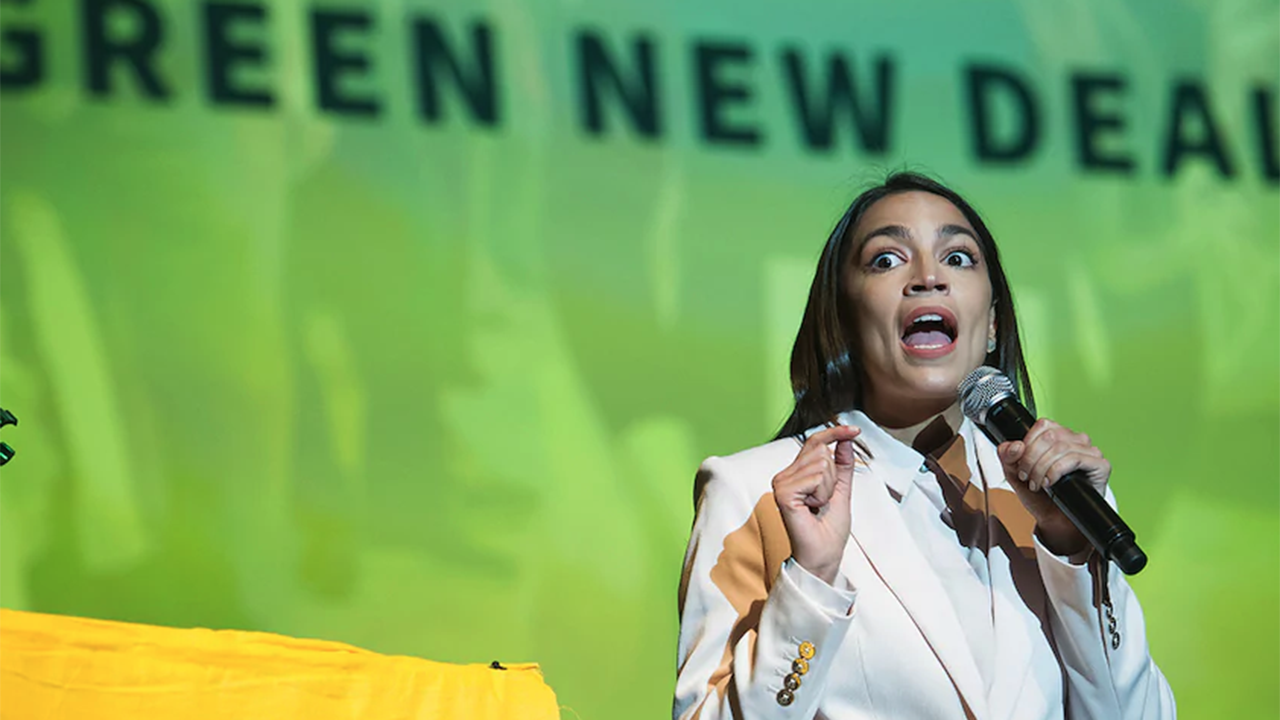 Democrat Rep. Alexander Ocasio-Cortez (DN.Y.) said on Saturday that Governor Andrew Cuomo should have been called early because he mishandled the death of the coronavirus in nursing homes.
Mario Takis said to "Fox and Friends": "To be honest, I don't think Alexandra Cosio-Cortez and I would agree on this issue so early. I do think she It should be done early."
According to reports, the FBI and the Department of Justice are already investigating and have been investigating since they sent the investigation to the governor in August.
Mario Takis said: "So, this should have been received from her earlier, but I am very happy that she joined the conference call, because the reality is that these families are indeed worthy of justice, and New Yorkers do want an answer."
;
Former Democratic lawyer caught off guard: New Yorkers found "their governor is a fraud"
At the same time, a watchdog organization based in Albany said that New York Governor Andrew Cuomo's nursing home directive is likely to cause more than 1,000 deaths during the coronavirus pandemic, despite the government's repeated denial of their order Very heavy.
Cuomo's office remained silent on the content of the report published on Thursday by the non-profit Empire Center for Public Policy and reviewed by Fox News, which relied on the New York State Department of Health (DOH) to provide them information. The governor is facing strong opposition from the scandal, including the federal government's investigation into its government's handling of the crisis.
Liberal Party CNN and the governor's brother, host Chris Cuomo (Chris Cuomo) gave the Democratic Party little or no air time for the controversy, which is a concern for Cuomo. Previously, the network allowed Chris Cuomo to freely conduct friendly, humorous interviews with the governor, who wrote a book about successfully handling a pandemic during a pandemic.
The watchdog team's analysis compared the mortality rate of facilities that admitted COVID-19 patients discharged from the hospital with the mortality rate of others who were not hospitalized, and the results showed that Cuomo's controversial task was "related to one-sixth of 5,780 cares" He died statewide from late March to early May.
Click here for the FOX News App
Malliotakis accused Cuomo of calling his underreporting of coronavirus-related deaths false information.
The congresswoman claimed that the only misinformation came from the Cuomo government, when they "underestimated the death toll by 50% and underestimated the number of coronavirus-infected patients sent to nursing homes by 40%."
"We now know that 99,000 active people are placed in 107 nursing homes across the country."
Malliotakis added: "He has always been the one who provided this information. Therefore, only the legislature, the media, and of course our chief of staff admit that they are cover-ups because they are afraid of the Ministry of Justice."
Vandana Rambaran of Fox News contributed to this report.
Source link