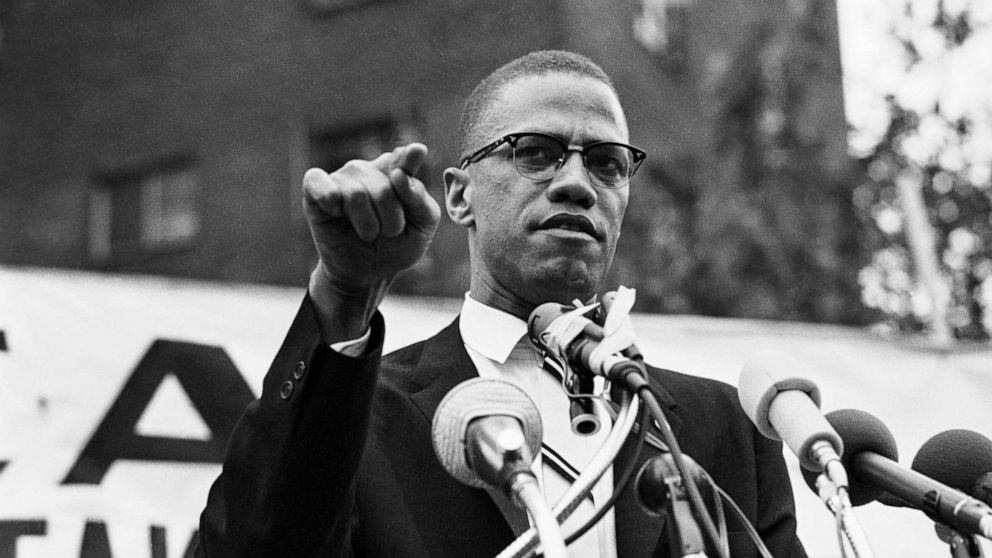 A letter from a former New York City Police Department official on his deathbed revealed new allegations regarding the death of Malcolm X.
On January 25, 2011, Ray Wood served as the secret police on the day of Malcolm X's death. He wrote a letter in which he admitted that his "participation in hindsight did not help me Moving forward. Own Negro."
When Wood was hired by the New York Police Department in 1964, his job was to "infiltrate civil rights organizations" to find evidence of criminal activity so that the FBI could discredit these individuals and arrest their leaders.
Wood wrote that Wood's agent planned to arrest two members of Malcolm X̵
7;s "critical" security details and plot to blow up the Statue of Liberty until a few days before he was assassinated in 1965. According to the New York Times report on February 16, 1965, the conspiracy involved three members of a black "terrorist organization" and a Canadian woman who planned to blow up the Statue of Liberty, the Liberty Bell and the Washington Monument.
Wood wrote: "It is my task to bring these two men to felony so that they can be arrested by the FBI and stay away from the door security of Malcolm X on February 21, 1965." "… . I didn't know that Malcolm X was the target."
On February 21, 1965, Malcolm X was assassinated in the Audubon Ballroom in Manhattan while he was speaking at the Organization for African American Unity. Three members of the Islamic State were convicted of murder.
Wood claimed in the letter that "the actions he took on behalf of the New York City Police Department (BOSSI) were carried out under duress and fear", and added that if he did not follow the orders of his administrator, he might face "adversity as a result of".
He wrote: "I tried to resign after witnessing the brutality of my colleague (policeman)." "On the contrary, if I did not perform the task, I would be threatened with allegations of seizure of marijuana and alcohol and be arrested."
Wood wrote that because of his poor health, he worried that Thomas Johnson's family (who was sentenced to death after his death) would not be able to kill him. Wood wrote that Johnson was arrested in the Audubon Ballroom the night he killed Malcolm X to protect Wood's cover and "the secrets of the FBI and the New York Police Department."
Wood pleaded guilty to his cousin Reginald Wood Jr. (Reginald Wood Jr.) and asked for this information until his death.
Wood wrote: "I hope to receive this information on the premise that I carry these secrets with a heavy heart and regret it."
Wood's cousin wrote the book "The Story of Ray Wood" published earlier this month and described Wood as "Good Morning America". He was "a good man who was deceived and forced to betray his people."
Reggie Wood said: "He feels uncomfortable and regrets it."
Last year, the New York City District Attorney's Office launched another investigation into the death of Malcolm X and those convicted after the documentary "Who killed Malcolm X and who was convicted". Broadcast on Netflix.
The Manhattan District Attorney's Office said in response to ABC News' inquiries: "Our office is reviewing this matter and it is currently in progress."
New York City Police Department spokesperson Jessica McRorie said in a statement that the New York Police Department has provided the District Attorney's Office with "all available records related to the case."
The FBI did not respond to ABC News' request for comment.
Civil rights lawyer Benjamin Crump described the review of Malcolm X's death as restorative justice.
Krupp told "GMA": "This is the only way to bridge this gap." "We must be transparent, and the current accountability system is the only way we can always trust."
NAACP President and CEO Derrick Johnson told GMA, "In this country, too many African Americans who stand up to express equality and justice are being persecuted, prosecuted, or, in the case of Malcolm X, Was assassinated."
Sabina Ghebremedhin, Aaron Katersky and Samara Lynn of ABC News contributed to this report.
Source link