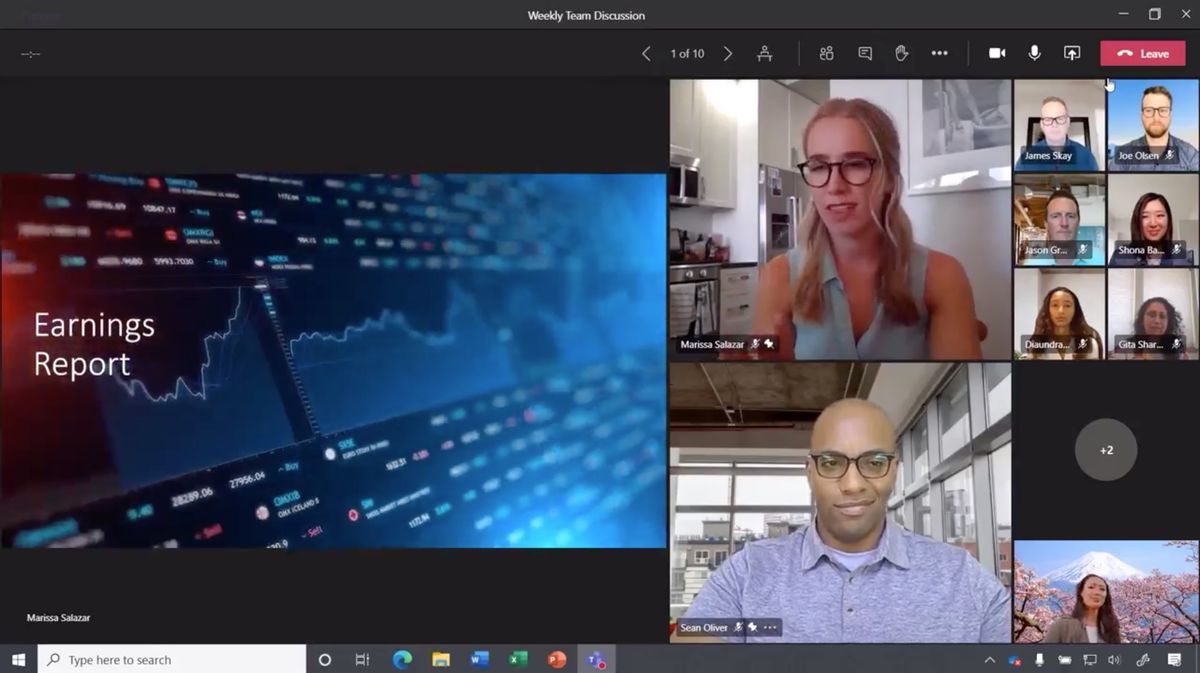 Attending countless Zoom conferences may consume your life. Of course, occasionally there will be some interesting background stares, but this is mainly a set of troublesome screens to switch back and forth. But Microsoft Teams is preparing to provide a new perspective on your work-from-home experience.
One of the features used by the team is a new way to keep the attendees focused, please refer to Microsoft posts As a "dynamic view". This feature is designed to allow you to view conference participants and presentation content side by side, while also being able to customize the way the information is displayed on the screen.
With dynamic views, you can get a customizable view on how to view content sharing. You will be able to pin the participants you want to track on the screen without having to search for them in the sidebar. You should also be able to better understand when new speakers will start participating in the meeting and when someone "raises their hands"
; in the meeting.
Contrast with services that watch presentations and screen sharing (such as Zoom). Usually, what you see is the screen, with nothing but the same arrangement of faces on the top of the screen.
As early as July 2020, we announced the Wind of Dynamic View together with Dynamic View A range of other features of Microsoft Teams Designed to make video conferences visually more interesting and productive. But now we have the target date for the dynamic view- Microsoft's roadmap List it as arriving in March.
In the past year, other updates to Teams include real-time transcription, real-time response, speaker recognition tools, and integrated task applications, making Teams more flexible and user-friendly. These changes have come a long way in making the team feel more like a wise choice for large business meetings and classrooms, rather than a headache that everyone can tolerate.
Source link