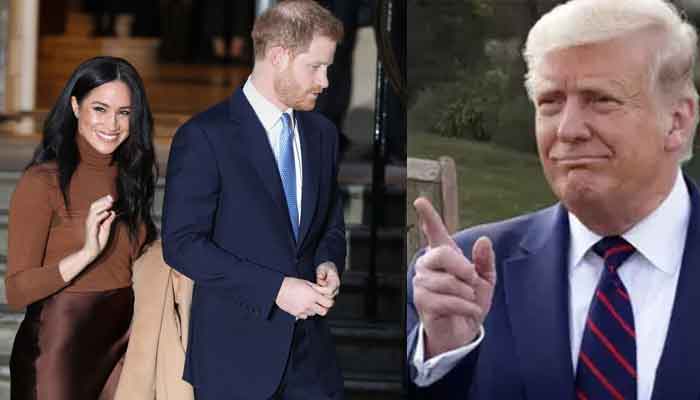 According to reports, Meghan Markle and Harry Prince settled in California after resigning from the royal family in March. If Trump wins the upcoming U.S. election, they will face trouble.
There is speculation that the Duke and Duchess of Sussex, who encouraged Americans to vote in the U.S. election on November 3, if Trump reacted strongly to their actions at a press conference, if he reopened Taking power will face Trump's anger.
The royal couple appeared in the video to commemorate the announcement of Time magazine's 1
00 most influential figures in 2020, urging Americans to vote in the US general election.
In an edited short film shot in the garden of the Montecito mansion, Meghan urged American citizens to vote for their "voice", which she called "the most important election in her life."
Harry said in his comments on the U.S. election: "As November this year approaches, it is vital that we reject hate speech, misinformation and online negativity."
Although neither Meghan nor Harry specifically mentioned Mr. Trump, some people interpret their words as veiled and support for the Democratic Party.
Some people believe that Harry's call for Americans to "refuse hate speech, misinformation and online negativity" is a subtle attack on Trump.
The President of the United States later reacted to these comments at a press conference in Washington. When talking about Megan, Trump told reporters: "I am not a fan of her.
He continued: "I will say this-she may have heard it-but I hope Harry will have good luck, because he will need it."
Now, it is reported that the results of the US election will have a major impact on the future of Meghan Markle and Prince Harry in the United States.
In September, Trump refused to promise that if he loses in the November presidential election, he will work for the peaceful transfer of power. He said: "We will have to see what happens."
Some commentators predict that if Trump regains his seat in the upcoming US general election, Meghan Markle and Prince Harry will return to the UK.