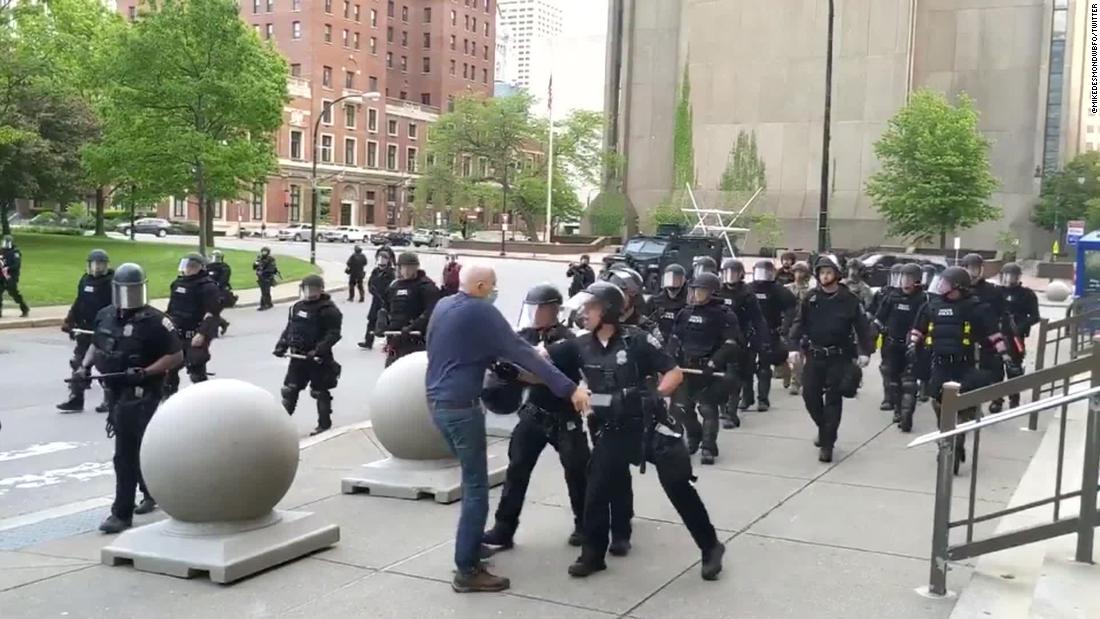 Gugino also sued Buffalo Mayor Byron Brown. Robert McCabe, Aaron Torgalski and John Losi officers; police chief Byron Lockwood; according to the document, and the deputy Police Chief Joseph Gramaglia (Joseph Gramaglia).
His lawyer said that during a police officer's demonstration of racism and police brutality on June 4, Gugino fell and injured his skull. Gugino's charges in his lawsuit include illegal use of force and violation of his right to freedom of movement.
Gugino said: "The police have no reason to dismantle it. They think in a short time that they will take some lawless action to remove and cause danger to someone." "This is not actually a curfew. This is to suppress dissent.
According to his lawsuit, Gugino accused the defendant of violating his constitutional rights, especially his right to freedom of speech, peaceful assembly, protest, movement, unreasonable seizure, protection from illegal use of force by government personnel and due process of law.
One of his lawyers, Melissa Wischerath (Melissa Wischerath) said in a statement: "Unless you have the freedom to protest, you have no freedom of speech."
; "If anyone's rights are suppressed by the state, It will undermine the foundation of our constitution, thereby harming us all."
Gugino's lawyers told CNN that they are requesting a jury trial.
CNN has contacted the Mayor's Office and the Buffalo Police Department to comment on the lawsuit.
CNN and the Buffalo Police Charity Association declined to comment on Monday.
CNN's Taylor Romine contributed to this report.
Source link